There is nothing quite like the taste and texture of mashed potatoes. It is the perfect comfort food and most of us enjoy it on special occasions or on any occasion when it is available! When many of us make mashed potatoes, we make more than we need but there is no reason for them to go to waste. Once you know how to make these cheesy, crispy mashed potato balls, you will never throw away potatoes again!
This recipe is surprisingly simple, and is perfect for the morning after you have a big meal with a delicious serving of mashed potatoes included. Make them for your family and they will love you for it!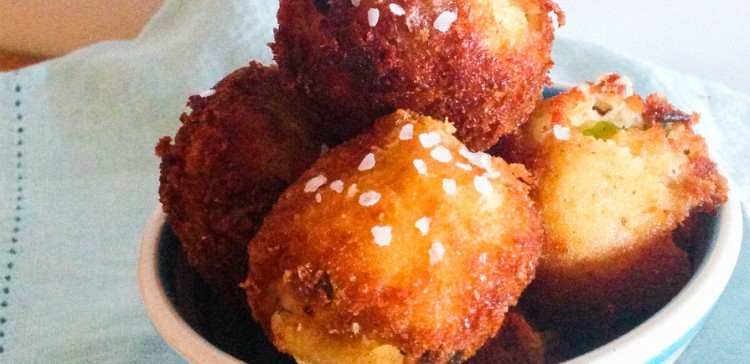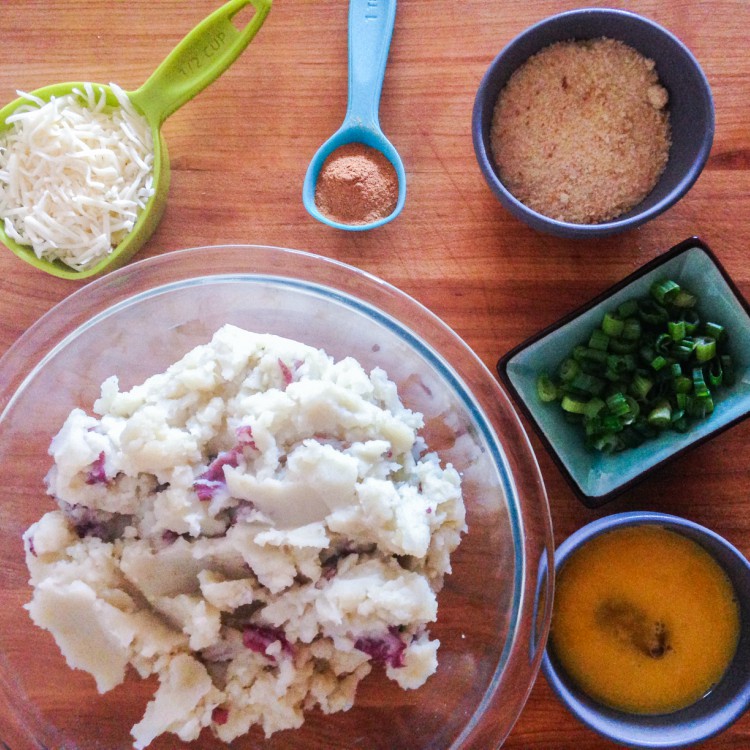 2 cups cold leftover mashed potatoes
1 egg, beaten
1/4 cup sliced green onions
1/2 cup shredded mozzarella
1 teaspoon garlic powder
kosher salt to taste
1/4 cup bread crumbs
1/2 cup vegetable oil
In a medium bowl mix all the ingredients except for the bread crumbs and oil. Using a tablespoon measure scoop out small balls of the potato mixture. Toss in the bread crumbs to coat. Store in the fridge.
Place the vegetable oil in a large pan on medium high heat. Once the oil is hot you can begin to fry the mashed potato balls.
Fry each ball, flipping or turning 3 times at least, cooking at about 3-4 minutes per side until each side is crispy and golden brown. Remove from heat and place on a paper towel to absorb excess oil. Top with more salt if desired. Serve hot.