When it comes to looking for some type of snack treat, most of us are looking for something delicious that we can grab on the go. It often has to come wrapped in a neat little package, and that is why cookies are such a fantastic thing to eat. They are delicious, easy to take on the run and they come in so many different flavours.
The problem is, many people who are on a special diet need to avoid eating cookies because of all of the sugar that they contain. When you eat the right type of cookie, however, not only is it possible to enjoy the deliciousness, they can even help to burn fat. That is the case with this recipe for a Coconut cookie that helps to boost your metabolism and burns fat.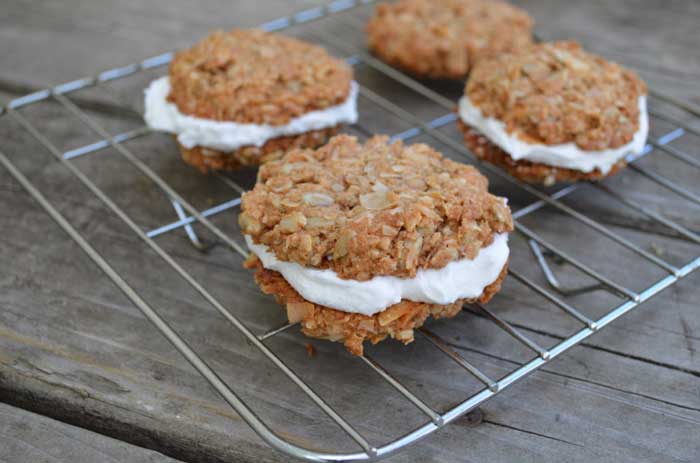 Ingredients
1.5 cups of shredded coconut flakes
½ cup of sunflower seeds
½ cup of high-quality protein powder
1/4 cup of honey
1 teaspoon of vanilla
1 teaspoon of cinnamon
2 tablespoons of coconut oil
1/8 cup of water
Instructions
Preheat oven to 300 degrees F.
Roughly chop sunflower seeds or other nuts you may wish to use in the blender until broken up into chunks.
Place all ingredients into a bowl and stir together, if you notice that it is too crumbly than try adding in another tablespoon of coconut oil and possibly more water.
Scoop cookies onto a cookie tray.
Gently press the cookies down to flatten.
Makes about 18 cookies.
Bake for about 15 minutes.
Additional Notes:
Can use 2 cups coconut shreds if you do not have/want sunflower seeds.
Can use any other kind of nut or seed
You can use any flavoured or unflavoured protein powder to change up the flavour.
You can put the coconut whipped cream recipe in between to make an incredible coconut cookie sandwich!
H/T: The Hearty Soul
Be sure to share this with your friends on Facebook