Many of us tend to eat the same foods over and over again but from time to time, it can be nice to add something new into the mix. That is especially true with side dishes, because they can complement the meal in a wonderful way. Of course, when it comes to side dishes, it is hard to beat what potatoes bring to the table and this recipe is perfect.
It's hard to go wrong with the combination of cheese and potatoes. That is especially true when you throw some bacon on top for good measure. They are known as cheesy bacon ranch potatoes and if the name doesn't get you, the delicious flavour will. Just try them once and your family will request them over and over again. The recipe is about as easy as it gets. Throw the raw ingredients together in the crockpot. The ingredients are bacon, cheese and potatoes.
You can also add in some other favourites, such as mushrooms or onions. The sky is really the limit.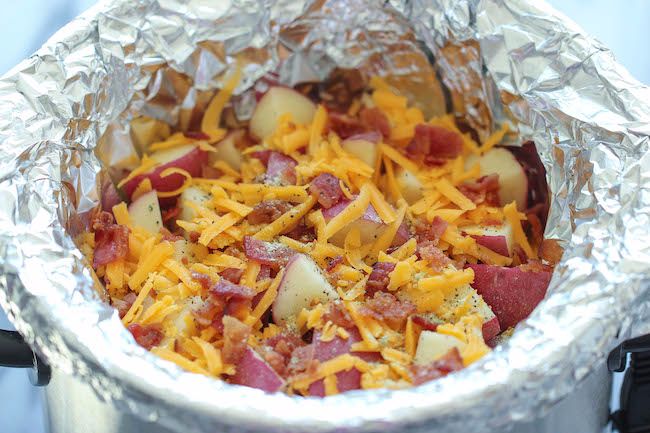 Cover everything with tin foil and let the slow cooker do the work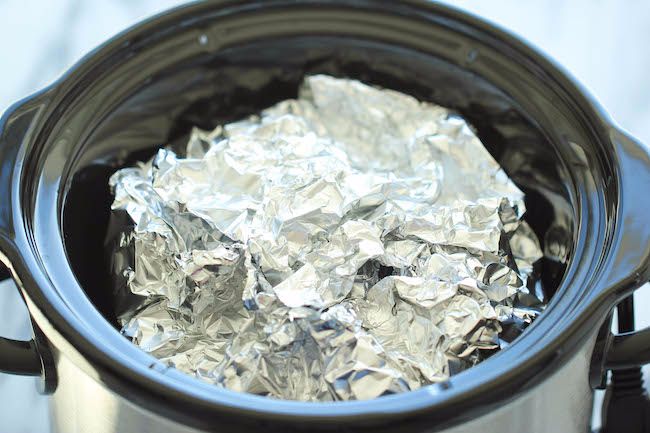 This is what it looks like when it's finished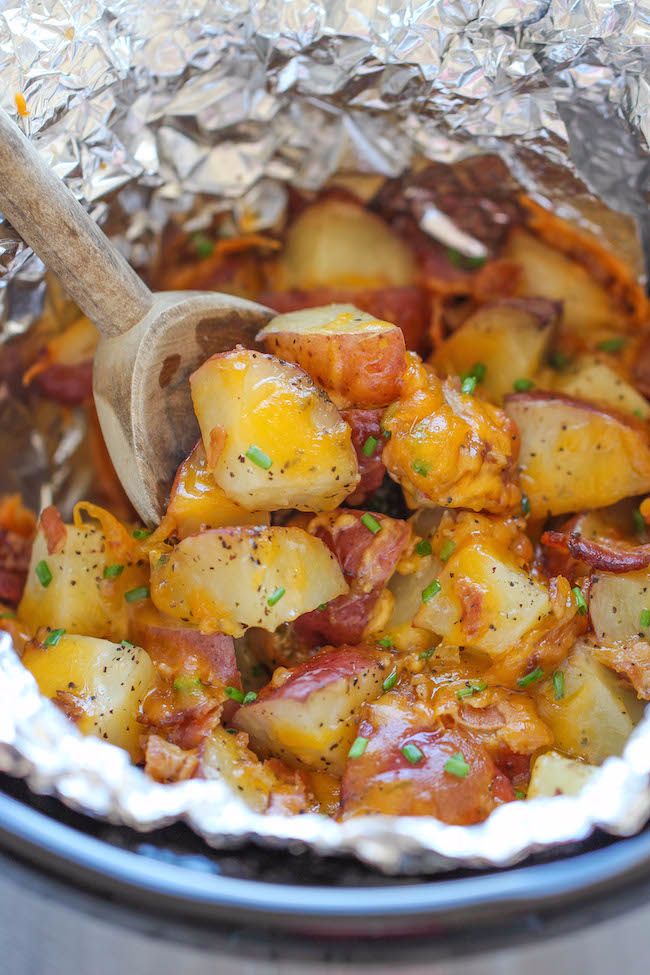 Ingredients:
6 slices bacon
3 pounds red potatoes, chopped
1 1/2 cups shredded cheddar cheese, divided
1 tablespoon Ranch Seasoning and Salad Dressing Mix, or more, to taste
2 tablespoons chopped chives
Directions:
Preheat oven to 400 degrees. Line a baking sheet with aluminum foil.
Spread bacon in a single layer onto the prepared baking sheet. Place into oven and bake until brown and crispy, about 12-14 minutes. Let cool before crumbling; set aside.
Line a slow cooker with aluminum foil, leaving enough to overhang to wrap the potatoes on top, and coat with nonstick spray. Place a layer of potatoes evenly into the slow cooker. Top with cheese, Ranch Seasoning and bacon, repeating 2 more times and reserving 1/2 cup cheese.
Cover potatoes with aluminum foil. Cover and cook on low heat for 7-8 hours or high heat for 3-4 hours. Sprinkle with remaining 1/2 cup cheese. Cover and cook until melted, about 1-2 minutes.
Serve immediately, garnished with chives.
Via: Cook Top Cove
Be sure to share this with your friends on Facebook