Apple pie is one of those rare treats that you can eat year-round, but it tends to taste better when the weather is crisp and cool outside. After all, apples are in season in the fall of the year and if you can get them locally, you will find that they are bursting with flavor.
Apple pies may be a regular part of your household but it times, you may want a variation. That is where these apple pie cookies come in. They are absolutely fantastic, from the flaky crust to the moist deliciousness on the inside. Try them today and your family will give you a round of applause.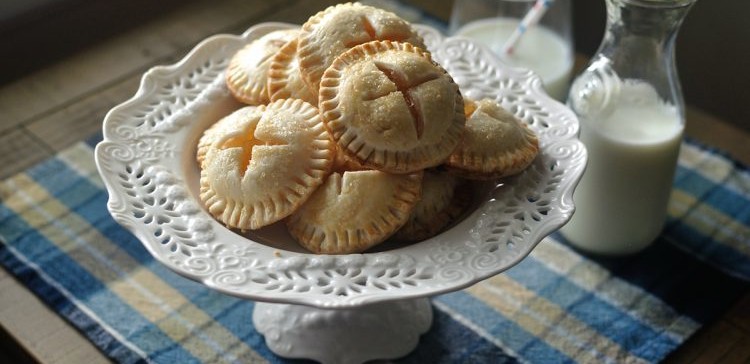 You'll need:
A package of two pre-made pie crusts
About half a can of apple pie filling (one cup or so; feel free to use homemade filling)
An egg
Coarse sugar, for sprinkling (optional)
Instructions
1) Preheat your oven to 375 degrees Fahrenheit. Prepare two large baking sheets by lining them with parchment paper.
2) Spoon the apple pie filling onto the center of a large cutting board and use a knife to coarsely chop the filling, so that the apple pieces are about 1/2-inch in size.
3) Roll out one of the crusts on the counter or a large cutting board. Dot the crust with heaping teaspoonfuls of the filling, spaced a couple inches apart. You should be able to fit around 10 cookies onto the pie crust.
4) Use your fingers or a pastry brush to moisten the spaces between the filling with water. This will help the second layer of dough stick.
5) Gently place the second pie crust over the one dotted with filling. Press down between the dots of filling, starting in the middle and working outward, to seal.
6) Use a cookie or biscuit cutter, around 2-3 inches in size, to cut out the mini pies. Don't worry if they don't align exactly – you'll be able to make small adjustments and trims in the next step.
7) Use the tines of a fork to firmly seal up the edges of the mini pies. Trim and even the edges, if necessary.
8) Whisk together the egg with two tablespoons of water. Brush the top of the pies with this mixture, then sprinkle with coarse sugar, if using.
9) Cut a small x into the center of each pie.
10) Transfer cookies to baking sheets, spacing an inch or two apart. Bake until golden brown, 15-18 minutes. Cool slightly or completely before serving warm or at room temperature.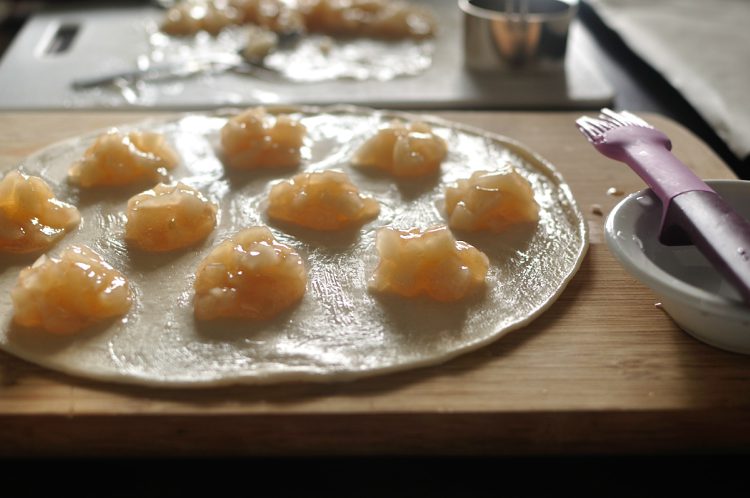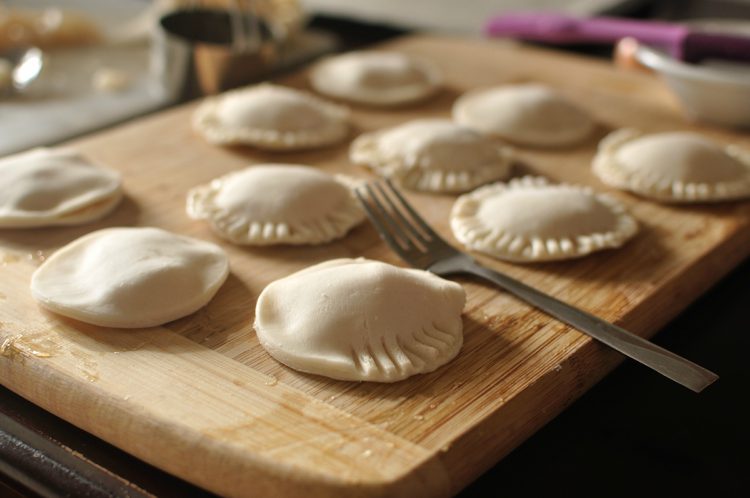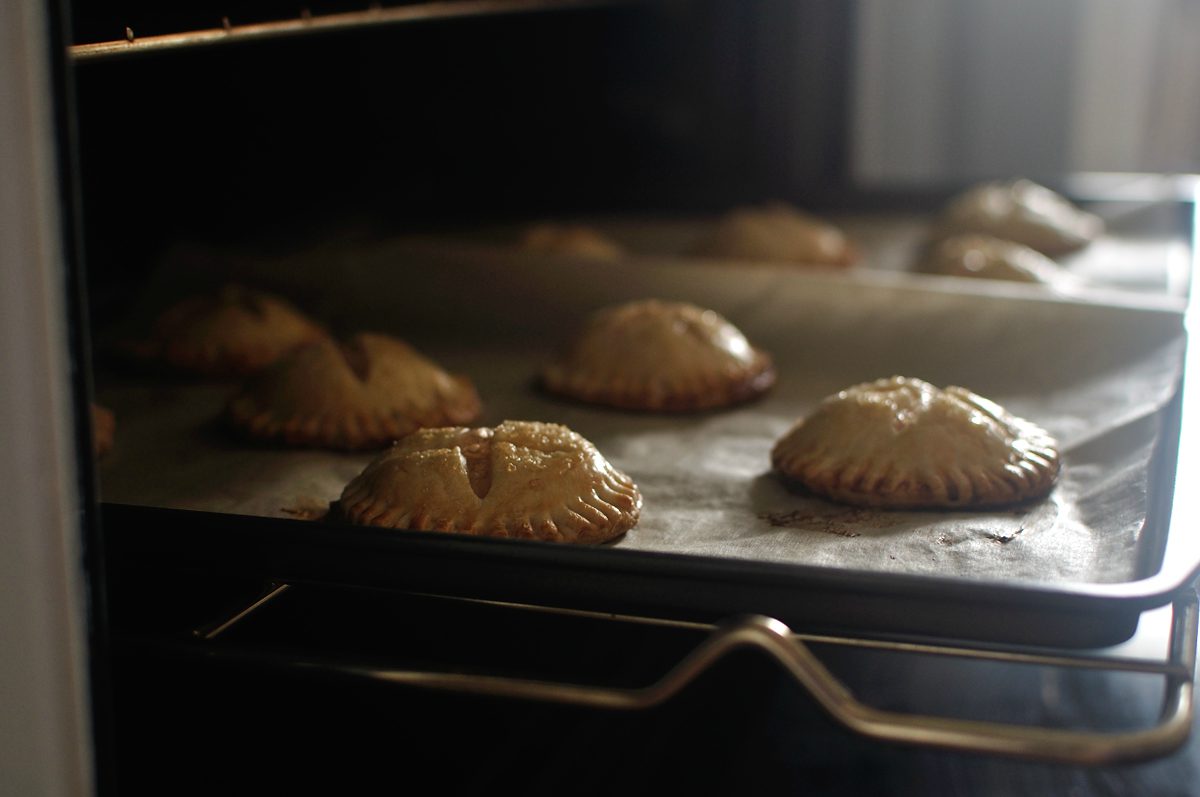 Via: 10th Kitchen
Click below to share this recipe with others