It's not a family gathering unless you have a big pot of baked beans in front of you. Admittedly, I enjoy the special treat on a frequent basis but up until the time I found this recipe, I always felt that it was a little bit time intrusive. Now I am able to enjoy the deliciousness of baked beans without the hassle!
Once you start adding this to your dinner table, your family will request it frequently. In fact, you may find that this is the one food that pulls a disappearing act, every time you put it down.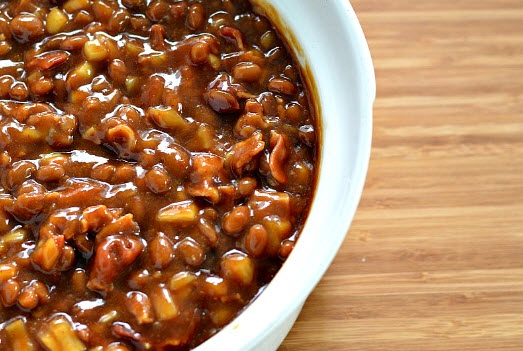 Ingredients:
2-28 oz. cans baked beans
1 lb. bacon, cooked and cut into 1 inch pieces
1 small sweet onion, chopped
½ cup brown sugar
1 cup barbecue sauce
½ cup yellow mustard
½ cup ketchup
Instructions:
preheat oven to 400 degrees
combine all ingredients in a large oven safe dish
cover and bake for 30 minutes or until warmed through
enjoy!