I'm the type of guy that really enjoys a great breakfast, and there are times when it is difficult to impress me. This French toast recipe, however, knocked my socks off! It was delicious from the first bite to the last and best of all, it was super simple to make!
The next time you are wondering what to make for breakfast, be sure that this recipe comes to your mind. Not only will you pat yourself on the back for making something so fantastic, your family will do some patting as well.
It's all about the strawberries…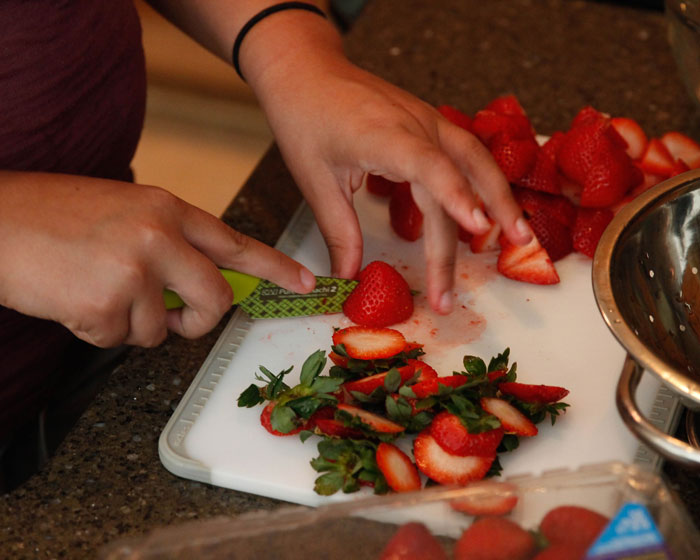 Can you make your toast look this perfect? Take your time… It makes a difference.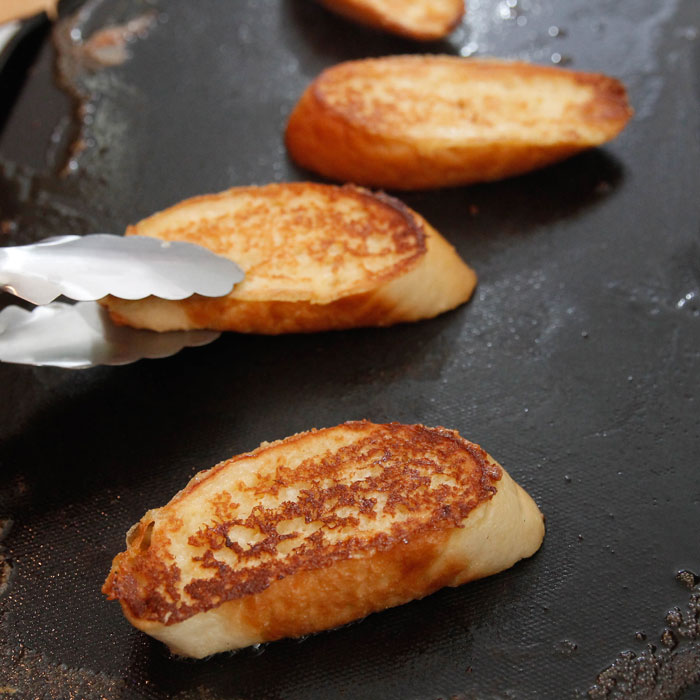 This is so delicious that I'm speechless.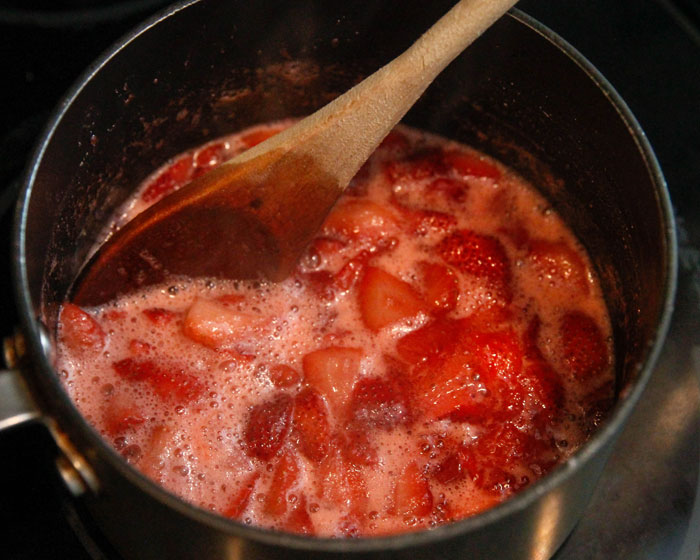 Share it with your family!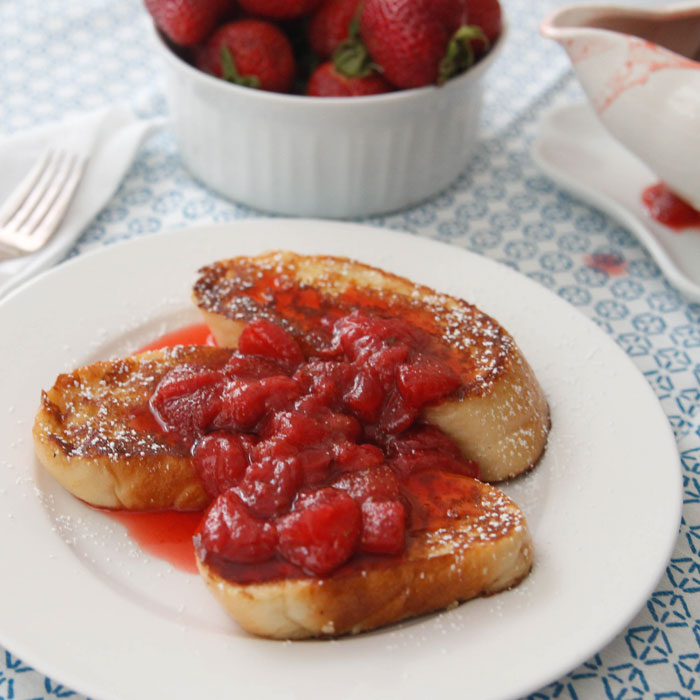 Ingredients:
2 cups fresh strawberries, diced
1/2 cup sugar
1 tablespoon lemon juice
10-12 slices french bread, about 3/4 inch thick
1 cup vanilla flavored coffee creamer
2 eggs
Instructions:
To prepare syrup, place diced strawberries, sugar and lemon juice in a medium sauce pan. Heat over medium heat, stirring, until a juice forms and sugar is dissolved. Bring to a boil, then turn heat to low. Let simmer for 10-15 minutes, stirring occassionally.
While syrup is simmering, prepare the french toast. Whisk together coffee creamer and eggs in a medium bowl. Dip each slice of bread in egg mixture coating both sides of bread. Place egg coated bread on a preheated skillet or griddle heated to 300 degrees (medium heat) coated with butter. Let slices cook for 60-90 seconds each side, until egg is cooked and golden brown. Remove from skillet and place on serving plate. Top with fresh strawberry syrup.