There are some dessert recipes that take deliciousness to the extreme. That was the experience that I had when I tried this caramel macchiato mud cake. It was reminiscent of one of my favorite treats from the local coffee shop while at the same time, providing me with a sweet dessert that had my entire family giving me a standing ovation.
Don't let the beauty and deliciousness of this recipe fool you. It is easy to make and you will be able to whip it up within a short amount of time in the kitchen. Of course, you don't need to let anybody else know how easy it is…
Make the cake and spread on the topping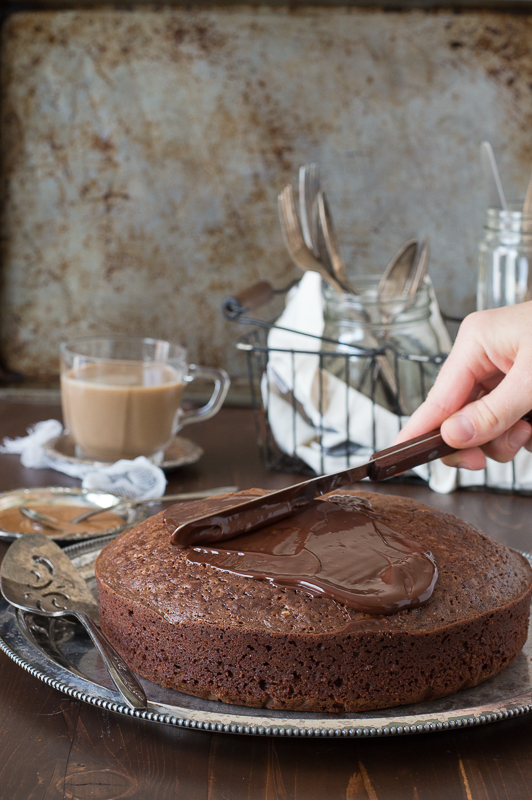 Cut yourself a generous slice…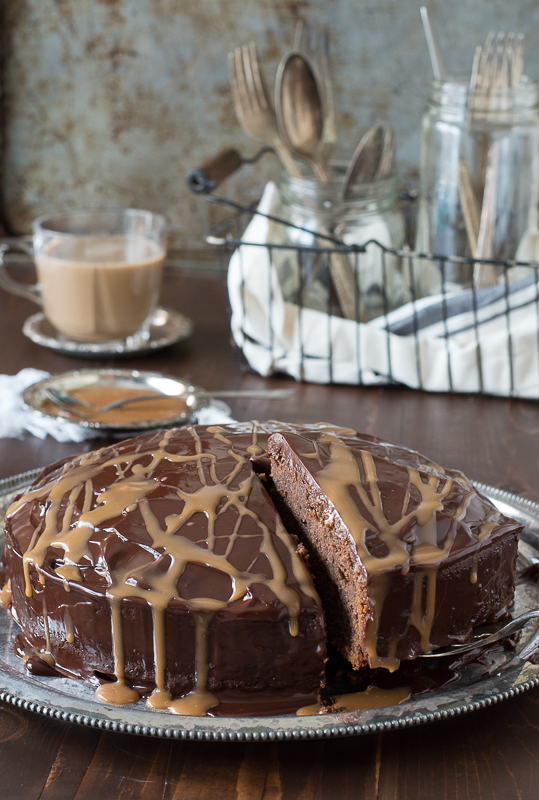 And enjoy!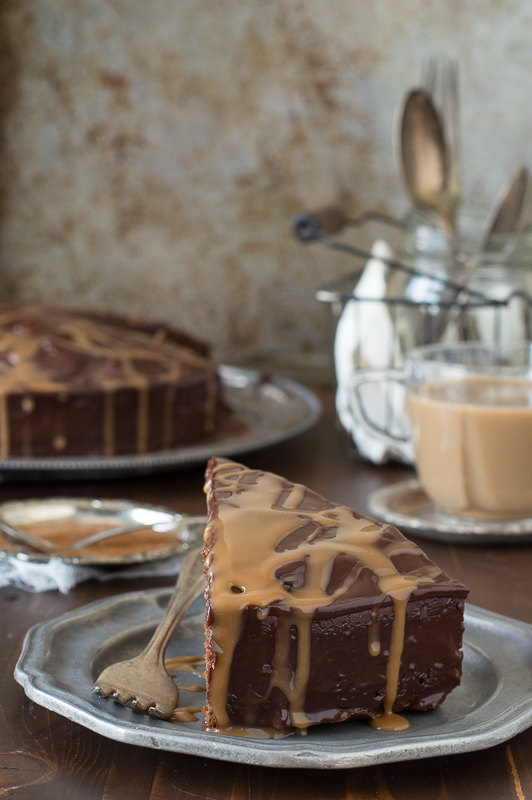 Ingredients:
FOR THE CAKE
4 oz bittersweet chocolate, chopped
2 stick butter, diced
1 & 1/2 cups sugar
1 cup International Delight Caramel Macchiato Iced Coffee
1 & 1/2 tbsp instant coffee granules
2 eggs
2 cups all purpose flour
3/4 tsp baking powder
1/8 tsp salt
2 tbsp unsweetened cocoa powder
FOR THE FROSTING
3 oz bittersweet chocolate, chopped
1/3 cup heavy whipping cream
Caramel sauce
Directions:
Preheat the oven to 325º F. Butter the bottom and sides of an 8 inch round cake pan or springform pan. Line the bottom with a parchment paper circle.
In the medium pot over low heat, combine the chocolate, butter, sugar, International Delight Iced Coffee, and coffee granules. Stir occasionally until everything is melted and smooth. Remove the pot from the heat and allow it to cool for 10 minutes.
In the same pot, beat in the eggs.
Next, sift in the flour, baking powder, salt, and cocoa powdered. Fold the mixture in gently. Pour the batter into the prepared pan. Bake for 90 minutes or until a toothpick inserted in the middle comes out clean. Allow the cake to cool in the pan for 30 minutes, then transfer the cake to a cooling rack to cool.
To make the frosting, in a small saucepan over low heat combine the chocolate and heavy cream. Stir the mixture until it's melted. Spread the frosting over the cake. Drizzle the cake with caramel sauce.