There are some meals that may seem too delicious to be able to make at home, but with this easy recipe, you will be loving this one in no time. After all, who wouldn't love linguine that is married with the beautiful flavors of garlic and thyme with mushrooms?
Once you have a taste of this delectable delight, you will wonder why you never thought of making it before. Don't allow the simplicity of this recipe to fool you, this will be one of your family favorites for quite some time.
It's all about the pasta…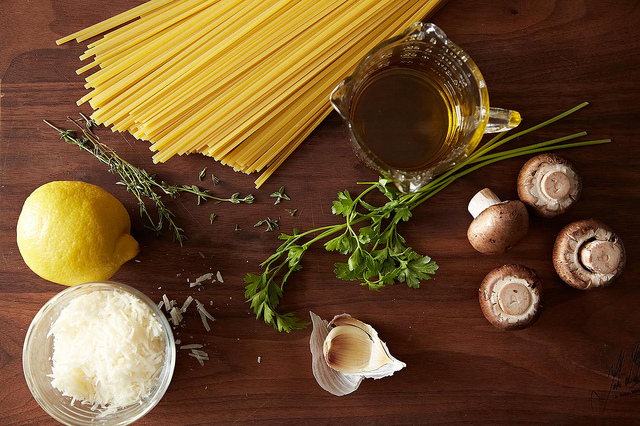 I can taste it already!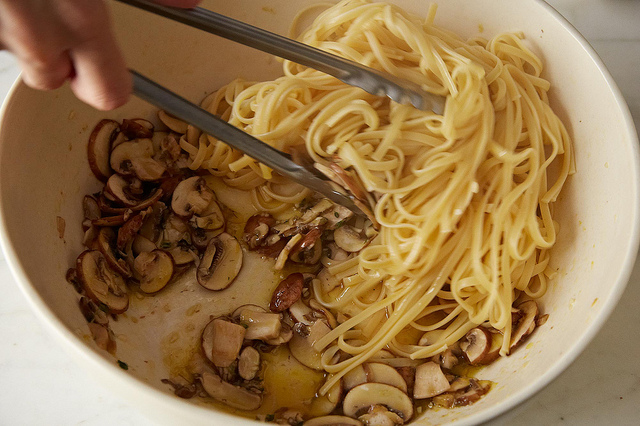 Share this meal with a friend…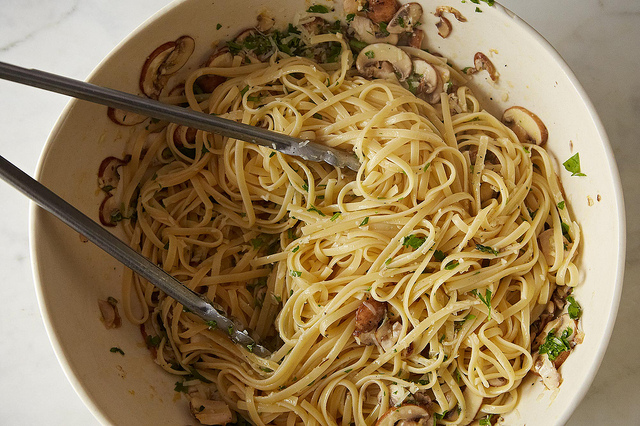 Ingredients:
4 cups (8 ounces) finely sliced cremini or button mushrooms
1/3 cup extra-virgin olive oil
1 tablespoon Maldon or kosher salt or 1 1/2 teaspoons table salt
1 small clove garlic, minced
1 lemon, zested and juiced
4 sprigs fresh thyme stripped to give 1 teaspoon leaves
1 pound linguine or other pasta shape
1 bunch fresh parsley, leaves chopped, to give 1/2 cup
2 to 3 tablespoons freshly grated Parmesan, or to taste
Freshly ground black pepper