Most families eat chicken more than once every week, and they don't usually step outside of the boundaries of what is considered normal. If you haven't tried this orange glazed chicken before, however, you're really missing out on one of the simpler pleasures in life. Once you try this chicken for yourself, you will never eat regular chicken again.
The simplicity of the recipe is really the key, because you can make it after a busy day at work or you can even make the ingredients up in advance and have them ready for when you get home. Your family will thank you for trying it.
Wouldn't you love to have this for dinner?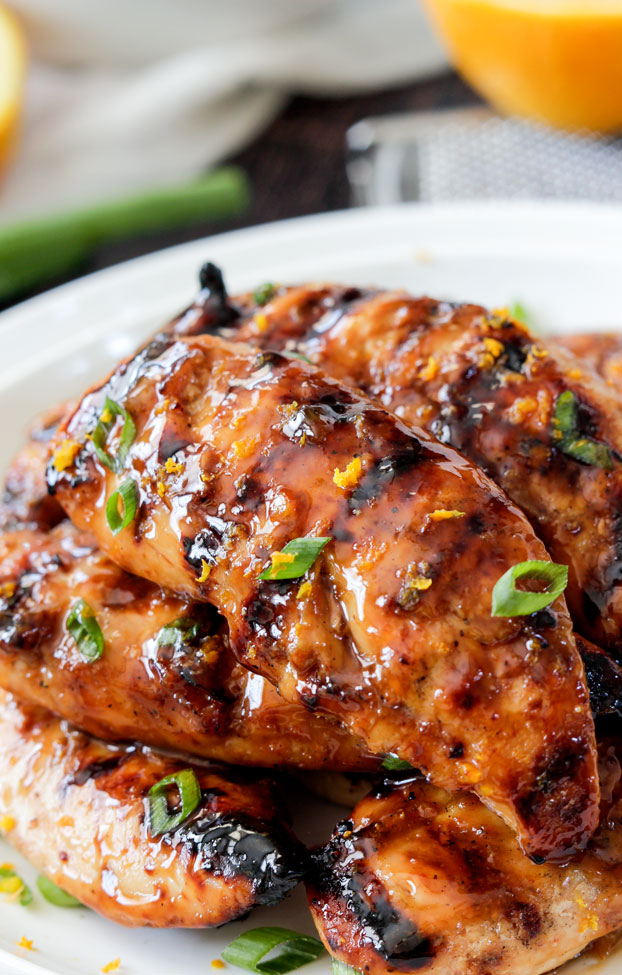 You can make the glaze while the chicken is cooking or you can do it in advance
Doesn't the glaze look fantastic?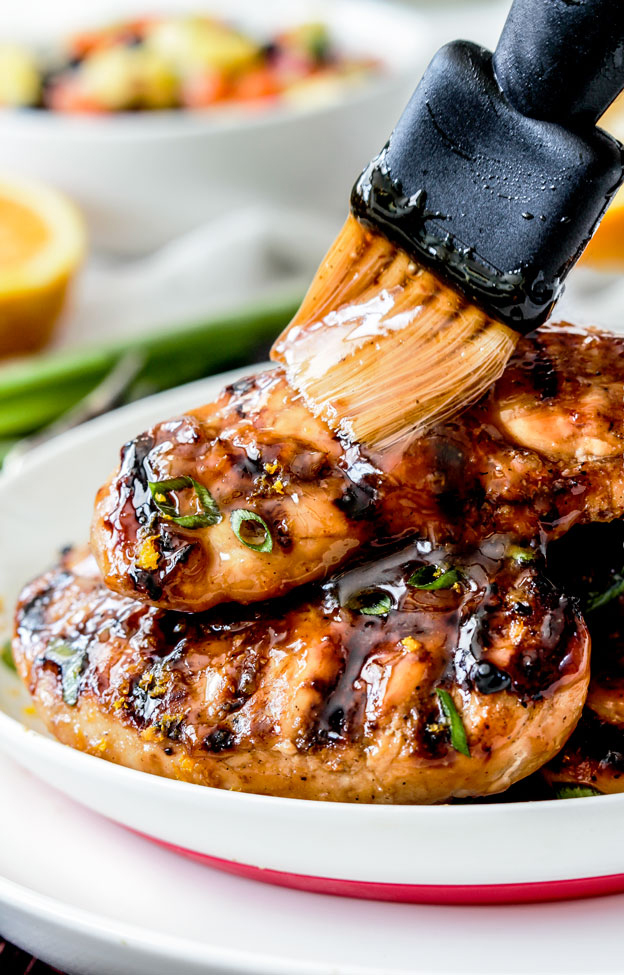 All that is left to do is enjoy it!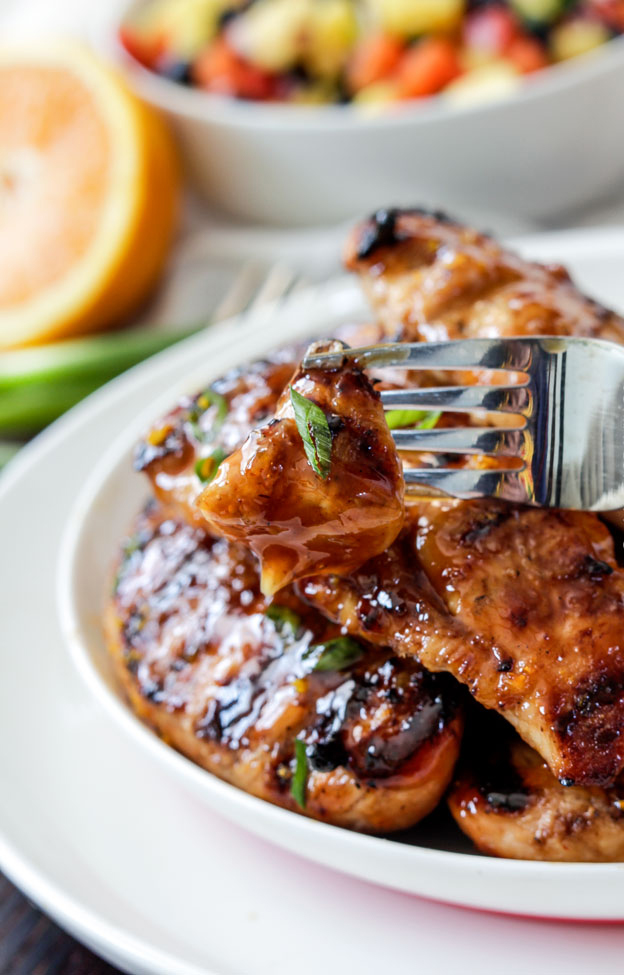 INGREDIENTS:
2 pounds chicken tenderloins or boneless, skinless chicken breasts, pounded thin
1/4 cup olive oil
2 teaspoons cornstarch
HONEY SRIRACHA ORANGE MARINADE/GLAZE
1/2 cup freshly squeezed orange juice
1/2 cup orange marmalade
2 tablespoons freshly squeezed lemon juice
1/4 cup honey
2 tablespoons quality hoisin sauce like Lee Kum Kee or Kikkoman*
1 tablespoons soy sauce (low sodium)
2 tablespoons red wine vinegar
2 tablespoons brown sugar
2 teaspoons sriracha/Asian hot red chili sauce, more or less to taste
1 teaspoon garlic powder
1 teaspoon salt
1/2 teaspoon ginger powder
1/2 teaspoon onion powder
1/4 teaspoon pepper
GARNISH (OPTIONAL)
green onions
orange zest
DIRECTIONS:
Whisk the Honey Sriracha Orange Marinade/Glaze ingredients together in a medium bowl. Add 1/3 cup to a large freezer bag and whisk in 1/4 cup olive oil. Add the chicken and marinate 60 minutes up to overnight in the refrigerator. Refrigerate reserved the glaze separately.
When ready to grill, let the chicken sit at room temperature for 15 to 30 minutes (time permitting).
Meanwhile, grease and preheat the grill to medium heat, 375 to 450°F.
Separate 3 tablespoons from reserved glaze into a small bowl. Add the remaining glaze to a small saucepan and whisk with 2 teaspoons cornstarch. Set aside.
Drain the chicken from the marinade and pat dry. Grill the chicken undisturbed for 5 to 6 minutes per side, or until chicken is cooked through, basting with the 3 tablespoons separated glaze. (An inserted thermometer should read 165 degrees F when chicken is done.)
Meanwhile, while the chicken is grilling (or after, if you don't have room on your grill), place the covered saucepan on the grill (this can also be done on the stove), and bring to a simmer. Once simmering, remove lid and whisk until thickened. Once thickened, brush the cooked chicken with glaze. Spoon the extra glaze over the plated chicken or use as a dip.
Garnish the chicken with orange zest and green onions (optional). It's delicious served over rice.