What could possibly be better than a fresh jar of homemade bread and butter pickles sitting in front of you on the table? As soon as you open it, you know that you are going to eat more than one and more than likely, the entire jar is going to be gone before you get up again.
This recipe is not only easy, it is nostalgic of the time that you may remember from when your mother or perhaps your grandmother made these bread-and-butter pickles as well. After you taste how delicious these are, either on a sandwich alone, you will be hooked.
Start with pickling cucumbers, sliced them with a knife or use a mandolin.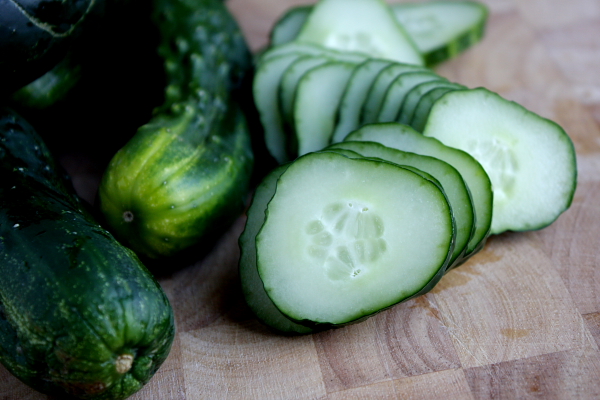 Put the ingredients together for your pickling liquid. You can add some kosher salt to the cucumber slices and keep them in the refrigerator until you're ready for them.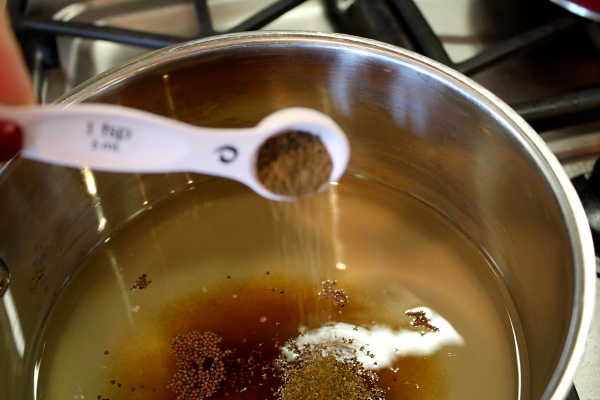 Add some sweet onion to the cucumber slices and pour the hot pickling liquid over top of the mixture.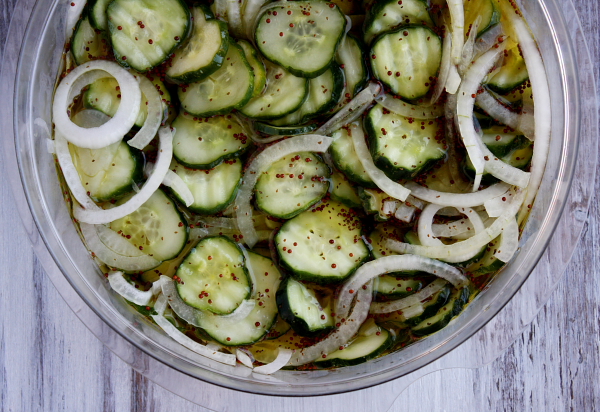 Store them in a Mason jar and enjoy!
INGREDIENTS:
5 1/2 cups (1 1/2 pounds) thinly sliced pickling cucumbers
1 1/2 Tablespoons kosher salt
1 cup thinly sliced sweet onion
1 cup granulated white sugar
1 cup white vinegar
1/2 cup apple cider vinegar
1/4 cup light brown sugar (packed)
1 1/2 teaspoons mustard seeds
1/2 teaspoon celery seeds
1/8 teaspoon ground turmeric
DIRECTIONS:
1. Combine cucumbers and salt in a large, shallow bowl; cover and chill 1 1/2 hours. Move cucumbers into a colander and rinse thoroughly under cold water. Drain well, and return cucumbers to bowl. Add onion to the bowl.
2. Combine sugar and remaining ingredients in a medium saucepan; bring to a simmer over medium heat, stirring until sugar dissolves. Pour hot vinegar mixture over cucumber mixture; let stand at room temperature 1 hour. Cover and refrigerate 24 hours. Store in an airtight container in refrigerator up to 2 weeks.
TIPS:
*Don't cut the cucumbers too terribly thin. You want them to have a little bit of crunch to them!
*You may find that your cucumbers are already ready to sample within just a few hours of marinating in the pickling liquid (rather than waiting an entire 24 hours!)