Doing steak is one of those pleasures that we have in life, but it seems as if the time of year we can do so is relatively short-lived. That is why it is important to make the most of it, and you can do it with this teriyaki flank steak. When you marinate the steak this way and grill it, it will absolutely melt in your mouth.
Trying different types of marinades is always beneficial, because it gives you the opportunity to get a different taste. Once you try this teriyaki grilled flank steak, however, you may never adjust your marinade recipe again.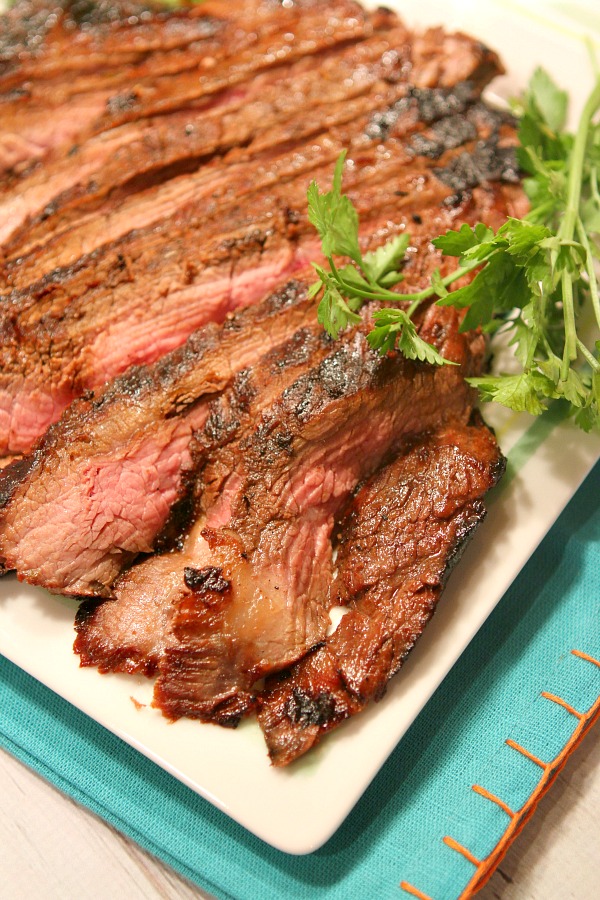 INGREDIENTS:
2 pounds flank steak
1/2 cup vegetable or canola oil
1/2 cup soy sauce
2 tablespoons honey
2 tablespoons white vinegar
1 tablespoon freshly grated ginger
1 teaspoon garlic powder
1 green onion, finely chopped
DIRECTIONS:
Combine flank steak with all other ingredients in a large freezer zip bag. Marinate for at least 8 hours, or overnight.
Heat grill and barbecue steak until desired doneness.
Cut steak against the grain in thin slices.
If you are preparing this recipe as GLUTEN-FREE, just be sure to use a brand of soy sauce that is known to be GF.