There is nothing quite like having a nice slice of cheesecake. It is not only the taste of the dessert the makes it a personal favorite, it is also the texture as well. Once you see this delicious recipe, however, you may never try another type type of cheesecake again.
First of all, this cheesecake is absolutely beautiful but when you taste it, you will know you have something over the top. It is the combination of banana and rum that makes the dessert absolutely mouthwatering but the fact that you don't have to bake it makes it perfect for any occasion.
First you will need to gather your ingredients
For the crust:
1 ½ cups graham cracker crumbs
5 tablespoons melted butter
2 tablespoons granulated white sugar
For the filling:
Two 8-ounce packages cream cheese, softened
3/4 cup heavy cream
1/2 cup granulated white sugar
1/2 teaspoon vanilla extract
1/4 teaspoon banana extract
1 ounce (2 tablespoons) dark rum
For the topping:
4 tablespoons (1/2 stick) butter
1/4 cup brown sugar
2 ounces (1/4 cup) dark rum
2 large bananas, sliced into ¼-inch thick slices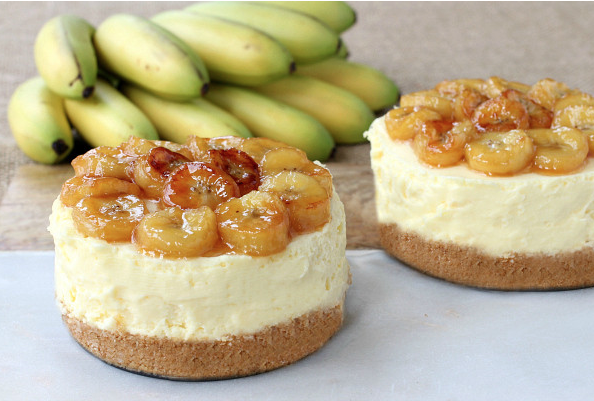 Combine the crust ingredients in a medium bowl. Press the mixture into a 9 inch spring form pan or, if desired, you can use four 4 1/2 inch spring form pans. The bottom of a glass can be used to press the mixture down firmly.
Next, beat the ingredients for the filling with an electric mixture in a large bowl until smooth (3 minutes)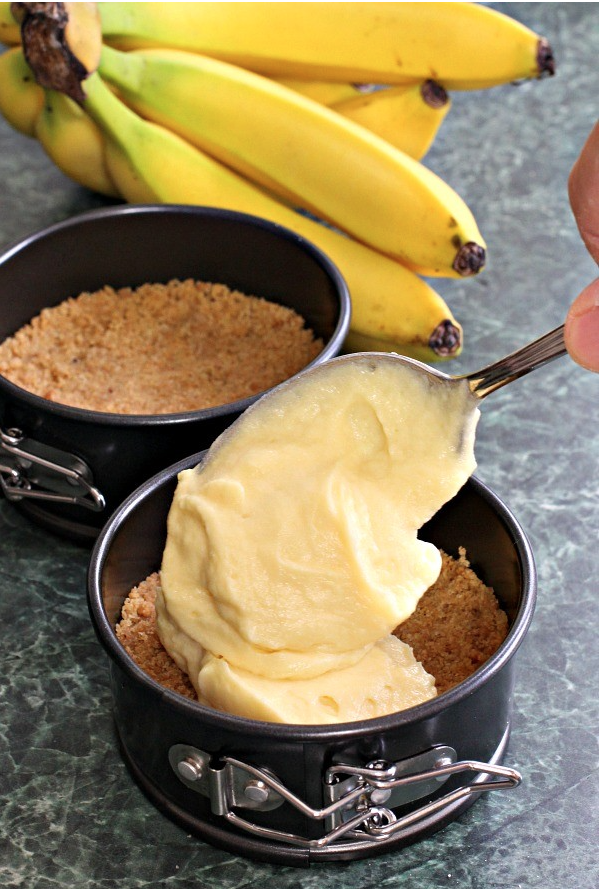 Scrape the filling into the pans, separating it evenly if you are using more than one pan. Transfer the pans into the refrigerator to chill for at least 4 hours. You can leave them in the refrigerator to chill for up to 2 days.
You should now prepare the banana topping. Put 4 tablespoons of butter in a skillet and heat on medium heat. After melted, add the brown sugar and stir it into the butter. Finally, pour in the rum and cook for 3 or 4 minutes stirring continuously.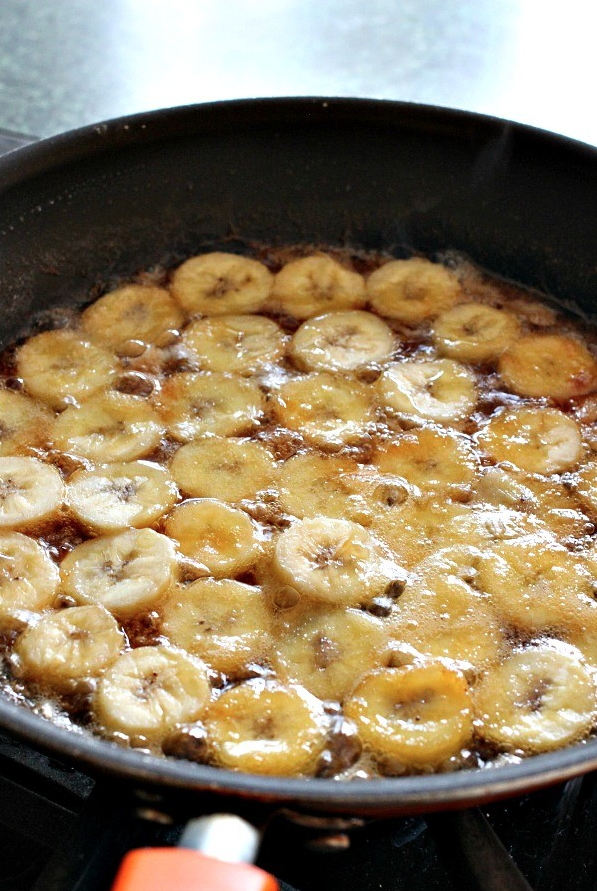 Now is the time when you would add the sliced bananas and cook it for 5 minutes. Make sure that you flip the bananas halfway through the cooking time so they are finished evenly.
Use a knife to remove the cheesecake from the pan. You can do this by running it around the edge of the cheesecake and then loosening the spring on the pan to remove it completely.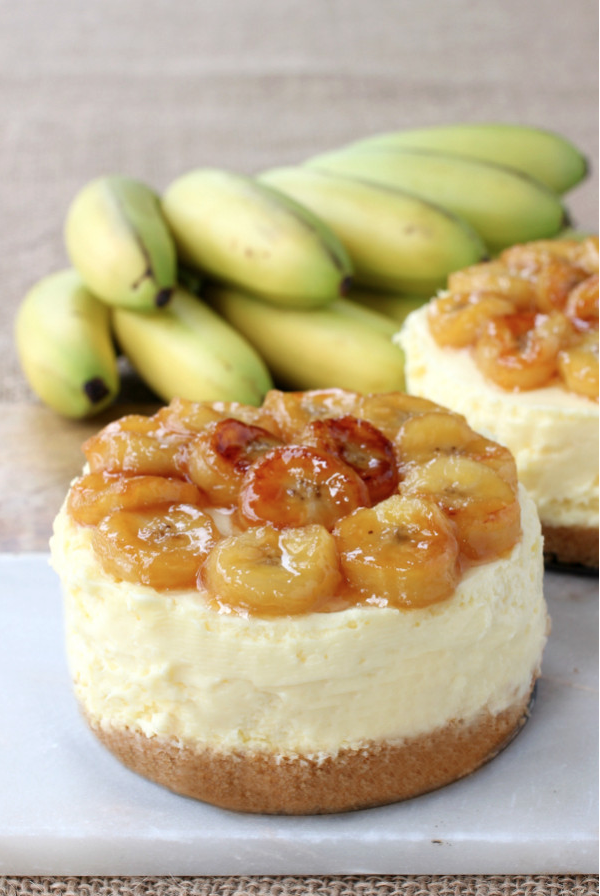 Finally, spoon the banana topping over the cheesecake and enjoy.
Via: Jumble Joy