I don't know about you, but I absolutely love the smell of a cinnamon roll as it is baking in the oven. To me, it is the ultimate way to wake up in the morning and I wish that I could take that feeling with me throughout the day.
Fortunately, I don't need to wish for it any longer, because I have these delicious cookies that combine the taste of a cinnamon roll with cheesecake! They are super simple to make and once you make them for your family, they will come running when they hear the oven door open.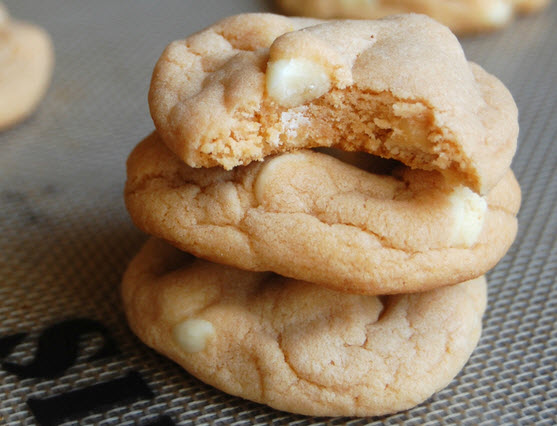 Ingredients:
1 package sugar cookie mix plus the ingredients to make the cookies
1 package of Cinnamon Roll Flavor Creations from Duncan Hines
1 box of Cheesecake Flavor Pudding mix (just the dry mix)
1 cup white chocolate chips
Instructions:
Preheat your oven according to the directions on the cookie mix.
Combine all of your ingredients.
Make one inch sized balls out of the cookie mix and space an two inches apart on parchment paper or a silicone mat. Bake according to the instructions on the cookie package.