I often run into a dilemma when I have a slice of pie on my plate. Although I want to have the fantastic taste of the pie, I don't necessarily want the entire slice sitting in front of me. Fortunately, these bite-size pies are just right for a simple snack when you want to taste but not the heaviness.
Don't let the size fool you, these little pies are quite extravagant. As you will see in the pictures, they are flaky and perfect for company, as well as for your nighttime snacks. You have my permission to eat two.
Don't forget to add the strawberries!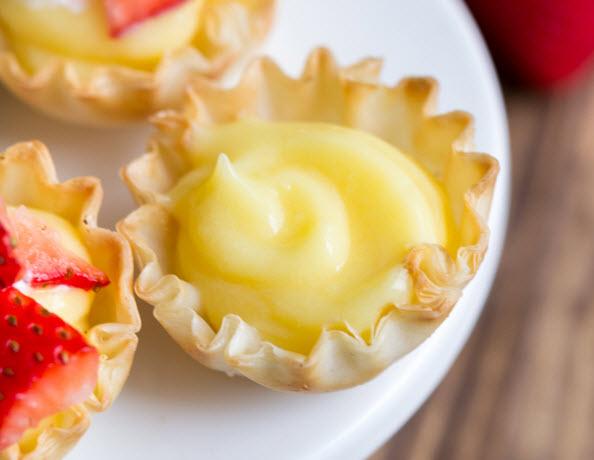 Is that not the best pie you have ever seen?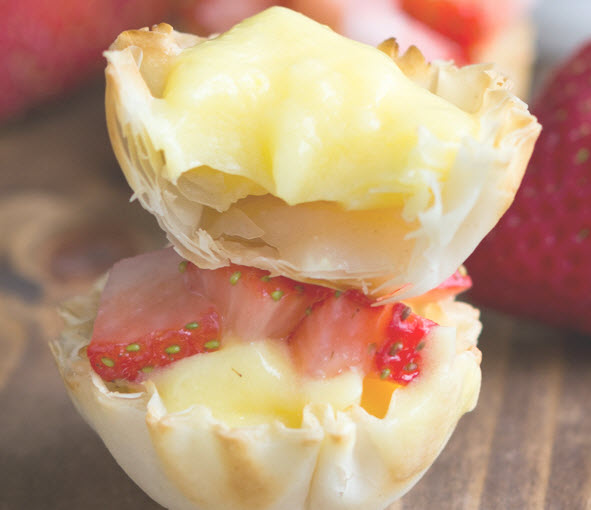 INGREDIENTS:
1-2 boxes Phyllo Tart Shells (see note)
1 (0.9 oz) box sugar-free instant pudding mix (any flavor, may substitute a 3.4 ounce instant pudding that is not sugar-free but that would make these not as "skinny")
1 1/2 cups nonfat milk
Fresh fruit and/or fat-free whipped topping or whipped cream
DIRECTIONS:
Remove tart shells from the freezer and place on serving tray.
Whisk pudding and milk in a medium sized bowl for 1 minute. Let sit until set up (about 3-5 minutes). Place pudding in a gallon size Ziploc bag. Cut off one tip. Pipe some pudding in each shell.
Top with chopped fruit or whipped topping. (For a heart healthier treat, make sure to use Cool Whip Free, which is fat-free. Regular whipped cream can be used, but is not heart healthy.)