Let's face it, all of us are busy and very few of us have the time to make a gourmet dinner every evening. That doesn't mean, however, that we wouldn't enjoy eating something nice but it typically ends up being something fast that we throw in the microwave and eat in front of our computer or the TV. After you learn this recipe, you will never switch back to that old style again.
This recipe is for a chicken casserole, but the preparation and cleanup is so minimal, you will be in and out of the kitchen in a flash. It cooks both the rice and chicken in the same casserole dish and it is as easy as putting them into the dish and putting it in the oven. The cleanup? Only one dish and you are done!
This version uses cream of celery soup
Ingredients:
2 boneless skinless chicken breasts
1 cup of white rice, uncooked
1 can of cream of celery soup
1 packet of French onion packet soup mix
2 onions, roughly chopped
water
salt and pepper to taste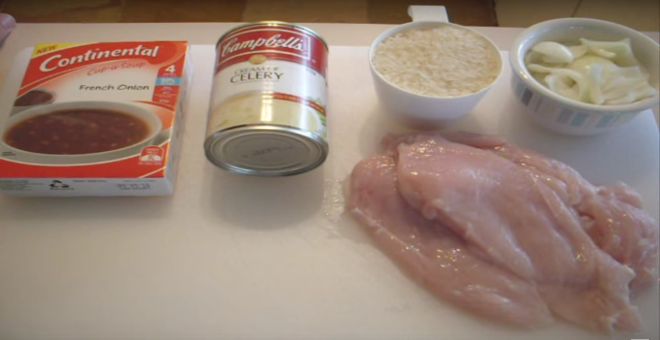 Pour the uncooked rice on the bottom of the casserole dish. Spread it to the edges.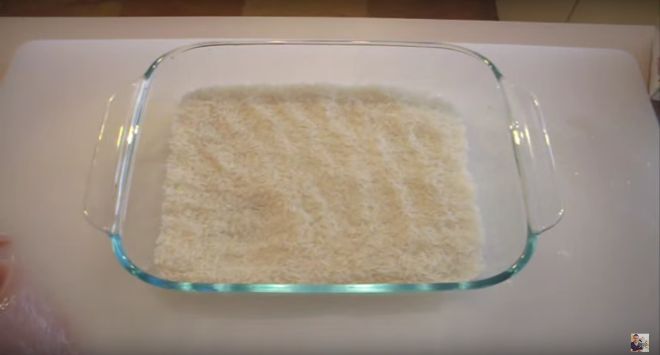 Arrange the chicken breasts on top of the rice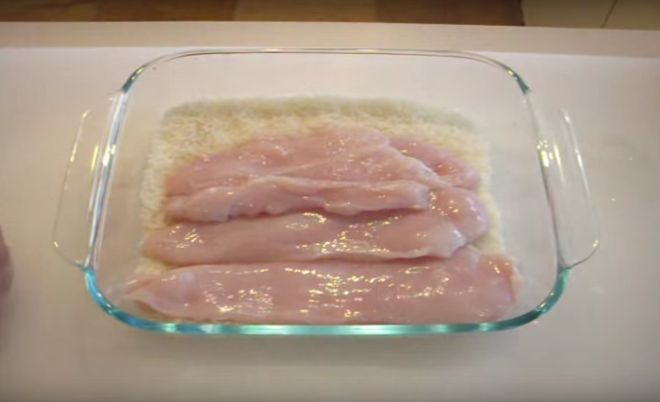 Mix the two different types of soup together with a little water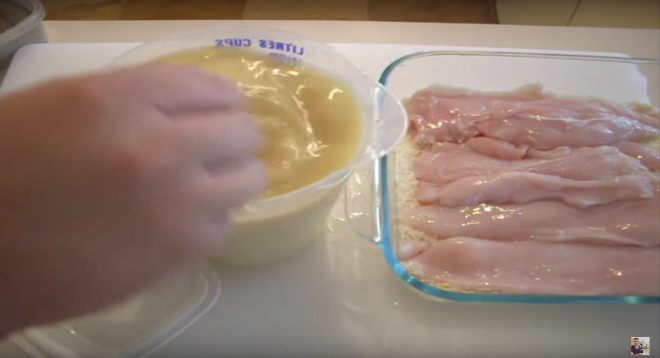 Season it to taste and pour it over the chicken and rice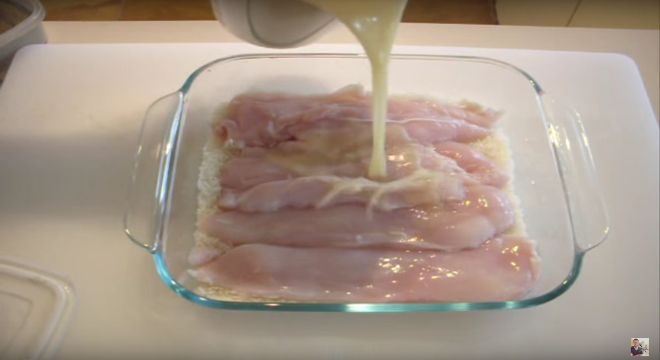 Put the onions on top and pop it in the oven at 320 degrees for two hours
After it is done, the only thing left to do is devour it and pat yourself on the back for a job well done!