Is there anything better than a nice, toasty piece of bread straight from the oven? Of course there is, when you add the ingredients that are in this recipe. After all, who of us can resist the taste of mozzarella cheese, basil and tomatoes when it is drizzled with just the right amount of balsamic? This is absolutely the best tasting garlic bread that you will ever have in your life.
Something that you will appreciate about this garlic bread is that it is not only something that is delicious, it is easy to prepare as well! Just follow the simple instructions below and before you know it, you will be eating garlic bread and loving it.
Gather all of your ingredients together. Your countertop will look somewhat like this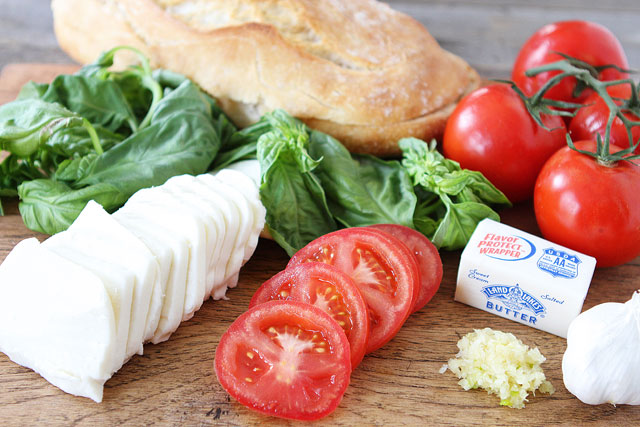 After slicing the bread in half, add the garlic cheese, tomatoes and basil on top. Don't forget to add just the right amount of balsamic to your taste.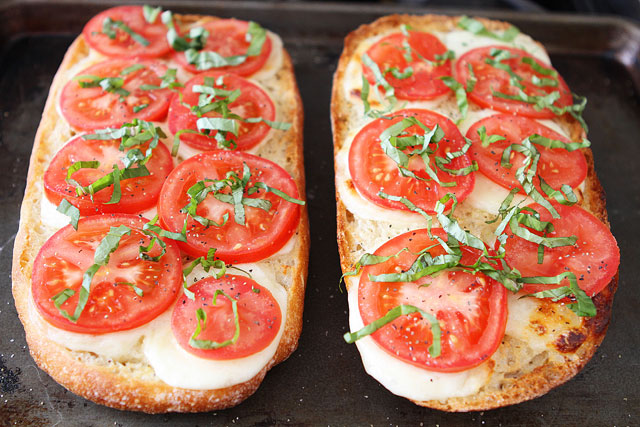 Once you take it out of the oven, slice it and share it with someone you love!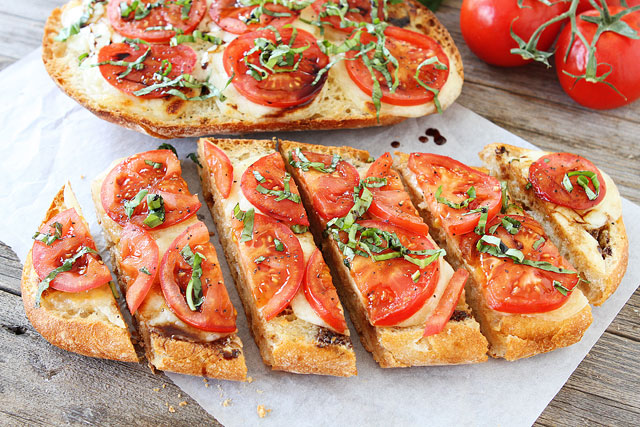 Ingredients:
1 loaf ciabatta bread, horizontally cut in half
4 tablespoons salted butter
3 cloves garlic, minced
12 oz. fresh mozzarella cheese, sliced
1/2 cup balsamic vinegar
2 medium tomatoes, sliced
Salt and freshly ground black pepper, to taste
1/3 cup chopped fresh basil
Directions:
1. Preheat oven to 400 degrees F. Place both sides of the baguette on a large baking sheet with the cut side up.
2. In a small bowl, combine butter and garlic and spread evenly on bread halves. Place the mozzarella cheese slices on top of the bread, making sure the cheese covers the bread completely. Bake the bread for 12-15 minutes or until the cheese is melted.
3. While the bread is in the oven, make the balsamic reduction. Place the balsamic vinegar in a small saucepan. Bring the vinegar to a boil, decrease the heat to low, and simmer, stirring occasionally, until the mixture is reduced by about half. This should only take about 5-7 minutes. Set aside.
4. Remove the bread from oven. Top the bread with tomato slices. Season with salt and pepper, to taste. Add the fresh basil and drizzle with balsamic reduction. Cut into slices and serve.