What do you get when you combine the flavors of mozzarella cheese, balsamic and avocado and put them on a nice, warm piece of toast? You have perhaps the greatest invention since the wheel! The recipe that is being featured, Caprice avocado toast, is quickly becoming a family favorite in my household.
Of course, anytime you come together for a meal with family and friends is a great time to enjoy some bread. Not only does it taste good, it is a socially acceptable treat. Make sure that you share this particular treat with others.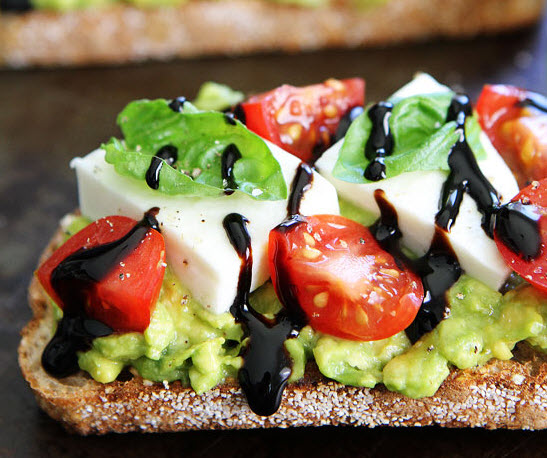 ingredients:
2 ripe avocados
2 teaspoons fresh lemon juice
Sea salt and black pepper, to taste
4 slices bread, toasted
4 ounces fresh mozzarella, sliced and cut into pieces, to fit the bread
1 cup grape tomatoes, halved
1/4 cup basil leaves, roughly chopped
Balsamic Glaze, for drizzling
directions:
1. Cut the avocados in half, remove pit, and scoop the flesh into a small bowl. Add the lemon juice, sea salt, and black pepper, to taste. With a fork, mash the ingredients together, keeping the texture slightly chunky.
2. Spread the mashed avocado evenly onto toasted bread slices. Top with fresh mozzarella slices, tomatoes, and basil. Season with additional salt and pepper, if desired. Drizzle with balsamic glaze and serve immediately.
Note-I like to use whole grain bread. If you don't have grape tomatoes, tomato slices will work too!