What comes to your mind when you think of comfort food? For most people, it is soup, but there may be a different definition of what soup is from one individual to another. If you can remember enjoying soup during some of the more difficult times in your life, then it is a comfort food you will carry with you forever.
Of course, a delicious bowl of soup is enough to put a smile on anyone's face but with so many different recipes out there, how can you know which one to make? In addition, many of us lead such busy lives that we don't truly have time to make soup, but that is about to change.
If you crave the delicious taste of a slow cook soup, it is as easy as throwing ingredients into your crockpot. The following 5 amazing slow cooker soup recipes will be your favorite from this point on.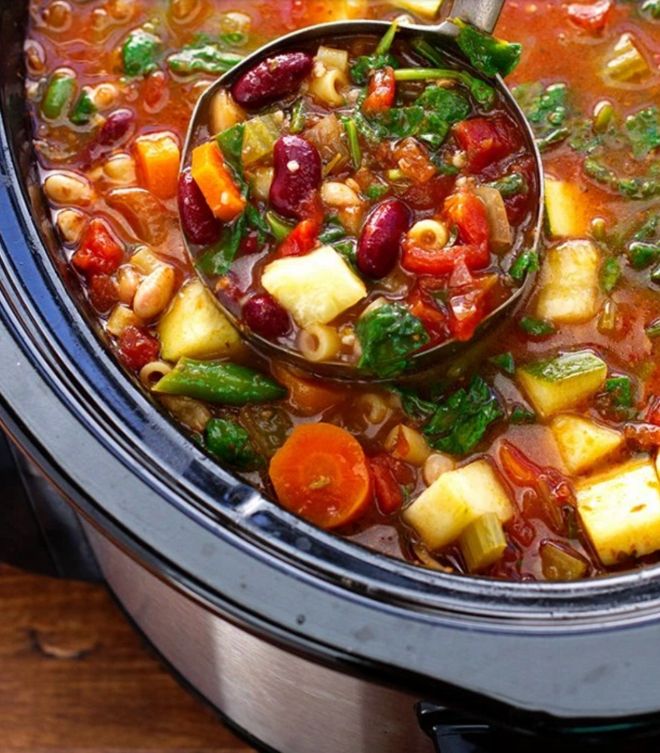 This classic soup is perfect with almost any dish but you can also eat it as a standalone meal as well. If you want the absolute best minestrone out there, this recipe from Little Spice Jar is certain to keep you satisfied. This quote from the originator of the recipe says it all:
"I wonder if it's even legal for me to call this a minestrone soup recipe? It's ingredients that get tossed into the slow cooker and a few hours later, they come out in the form of a soup. Don't you just love lunches and dinners like that? This gal right here is a big fan of those kinda meals."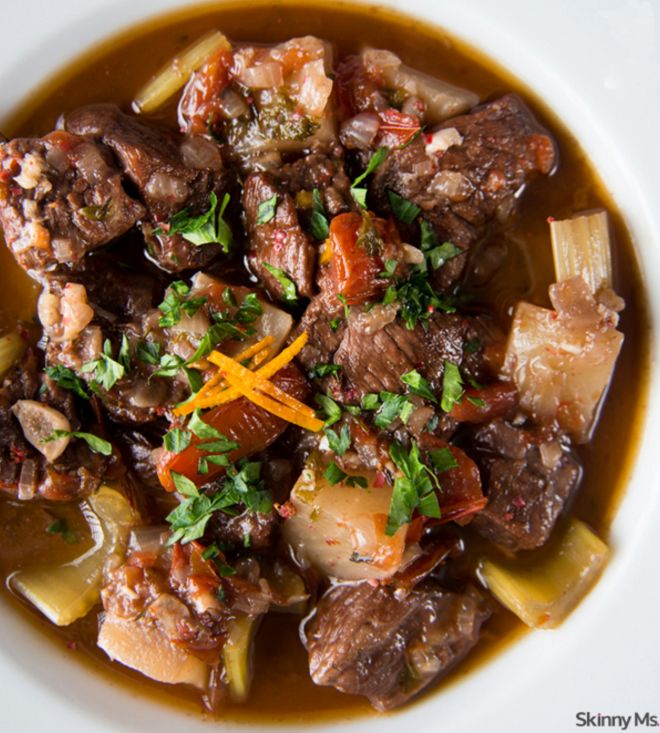 Although a slow cooker stew is not technically a soup, we couldn't resist including it. It is said that this stew will make you feel like the queen of a medieval feast. You might feel a little tempted to skip the beef prepping part, but the caramelized surface of the meat is well worth the effort.
3. Sausage, Spinach and White Bean Soup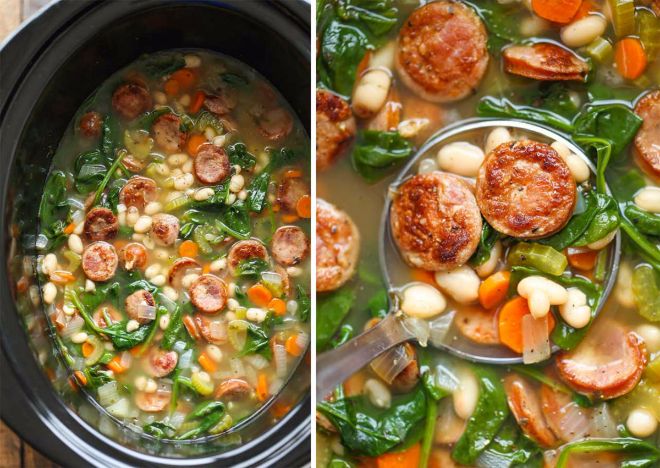 This is one of those hardy and comforting soups that will quickly become a family favorite. Best of all, it only takes 10 minutes to prepare the soup and it can be cooking all day while you are working. It is so easy, you may just have it every week.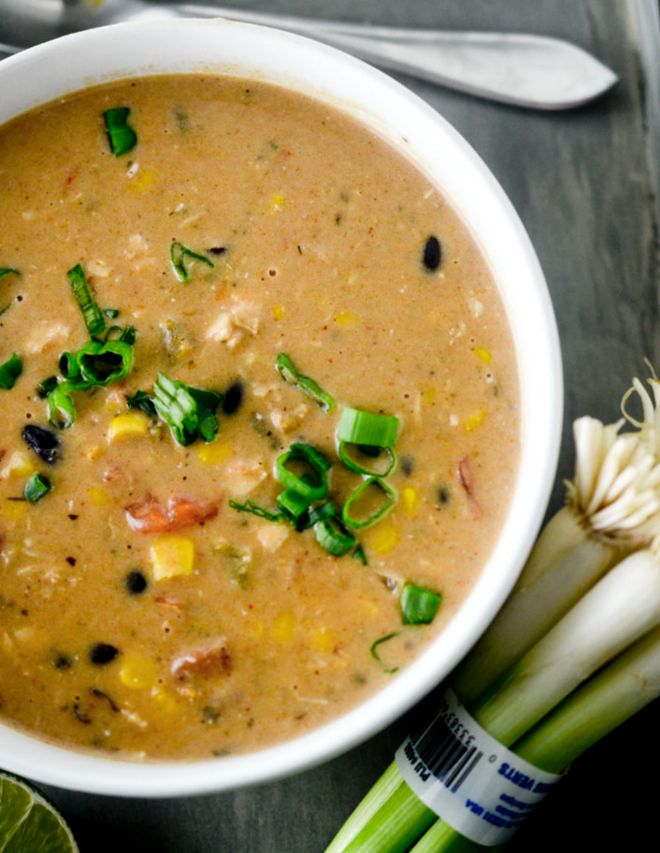 With a little bit of cheese and a tangy taste, this chicken queso chili is perfect when served up with tortilla chips. If you want a great bowl of soup to eat while you are watching your favorite show or a movie, this is it.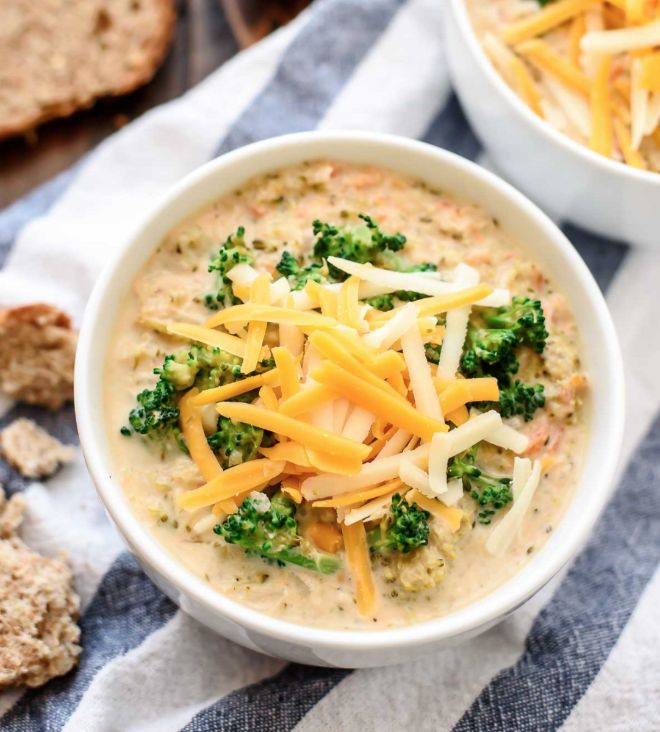 Many of us don't like to limit ourselves as far as cheese is concerned, and this soup is a great way to have your limit. The best part about this soup is that it couldn't get any easier. The prep time is extremely low, and you take full advantage of your slow cooker to create something perfect for any occasion or no occasion at all.
Via: Cook Top Cove
Be sure to share these soup recipes with your friends on Facebook