There are two types of people in this world, those who prefer cakes and those who prefer pies. There are also those who tend to fall somewhere in the middle and if you are in that category, this is the perfect treat for you. It is a simple dump cake that only has three ingredients but once you make it, you will be hooked for life.
This strawberry dump cake is not only perfectly moist, it has a delicious tartness to it that is unforgettable. Of course, there is also plenty of sweetness to go around but the best thing is, it only takes 3 ingredients to make it.
If you have never tried a dump cake before, it truly is the quick fix for any sweet tooth. You don't need to prepare a lot in advance, just dump the ingredients into a bowl, mix it, cook it and enjoy the deliciousness.
This strawberry tart dump cake is not only fantastic for a midnight snack, it is the perfect treat to finish any meal.
Gather Your Ingredients:
1 box Betty Crocker Cake Mix
1 ½ (¾ cup) stick of butter
3 pounds frozen strawberries
2 six ounce containers Yoplait strawberry flavor original yogurt (for the topping)
1 container of whipped topping (for the topping)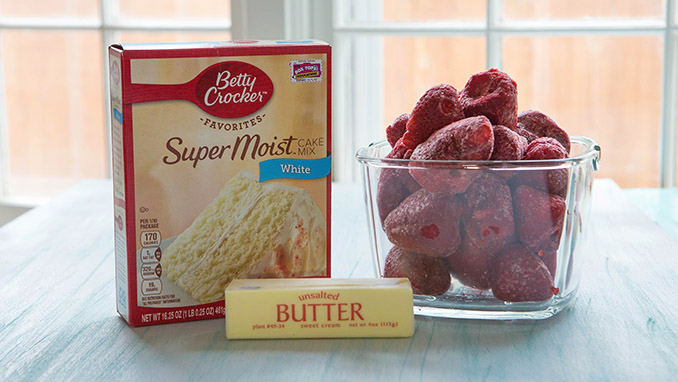 Directions:
First, preheat oven to 350 degrees.
Then place strawberries in a 9×13 inch baking dish.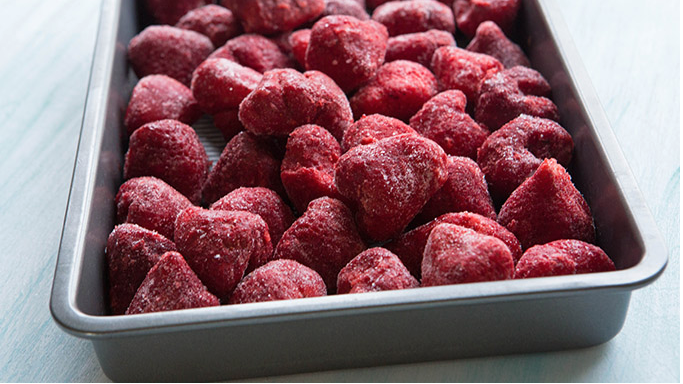 Drizzle half the butter over the strawberries, then sprinkles cake mix on top.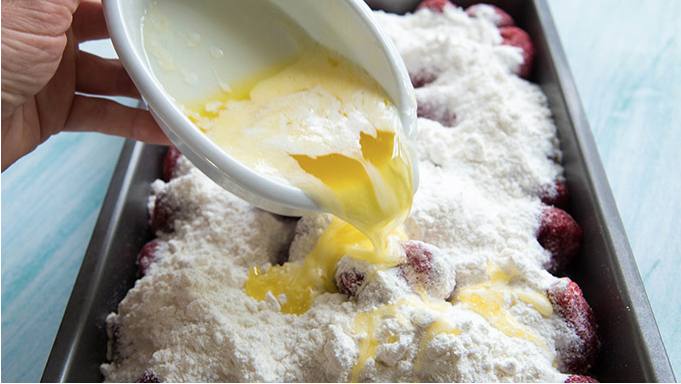 Top with remaining butter and bake 50 minutes to an hour.
Cake mix should be golden and strawberries should be bubbly.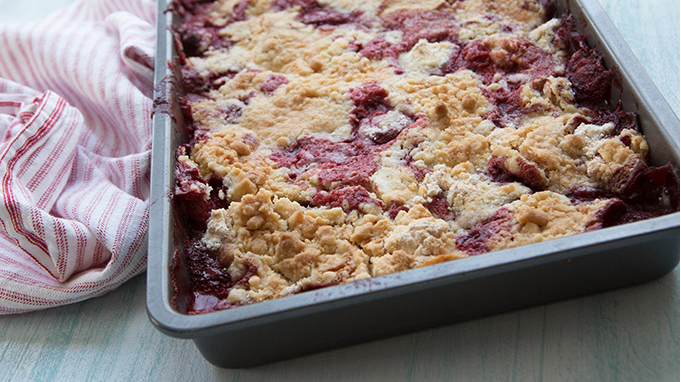 In a large bowl, beat together yogurt and whipped topping until fluffy.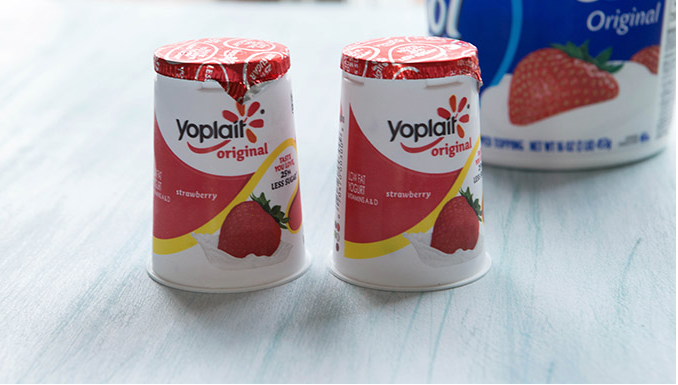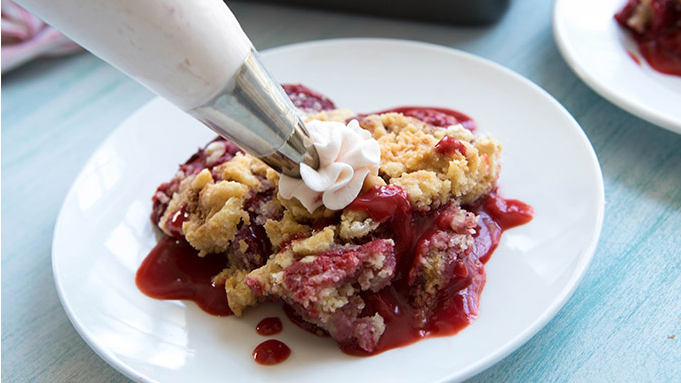 Serve over large slices of cake and you're done.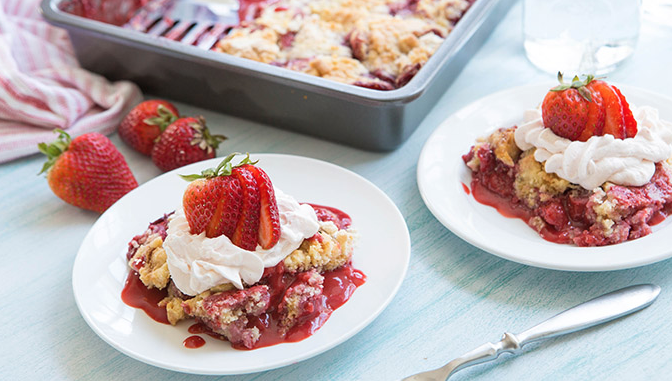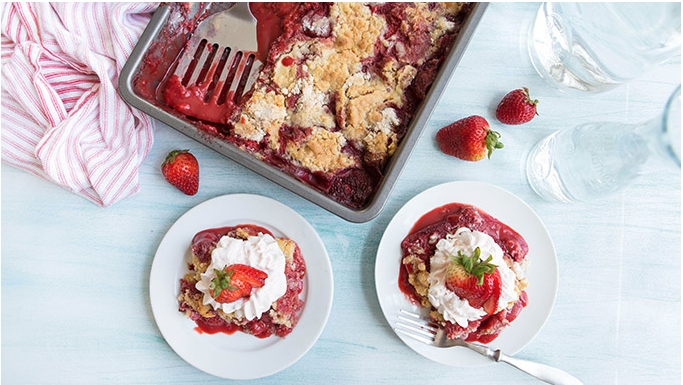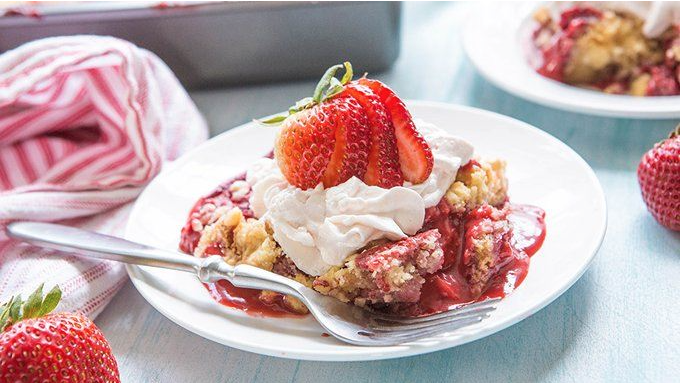 Enjoy!
Via: Tablespoon