When the weather turns cold and the snow starts falling, many of us begin to look back fondly on summertime and the beautiful weather. There are many things to enjoy about summertime, such as spending time outdoors and enjoying time with family and friends. Another thing to love about summertime is Strawberry shortcake!
If you would love to take a step back into summer and enjoy the simplicity that it offers, Strawberry shortcake cupcakes are the perfect way to do so. Inside each of these shortcake cupcakes is a strawberry gem. Not only are they delicious to eat, they are certain to warm you from the inside out.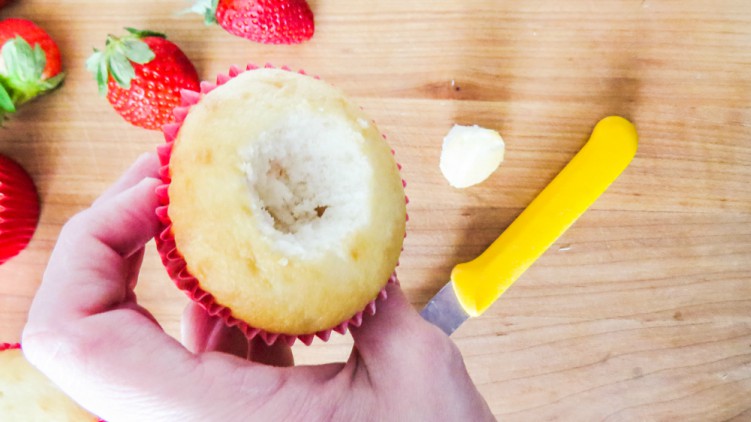 Strawberry Short-Cupcakes
1 dozen prepared white or yellow cupcakes, unfrosted
12 ripe strawberries with the tops sliced off plus 2 cups strawberries, chopped
2 cups heavy cream
1/4 cup powdered sugar
1/2 teaspoon vanilla extract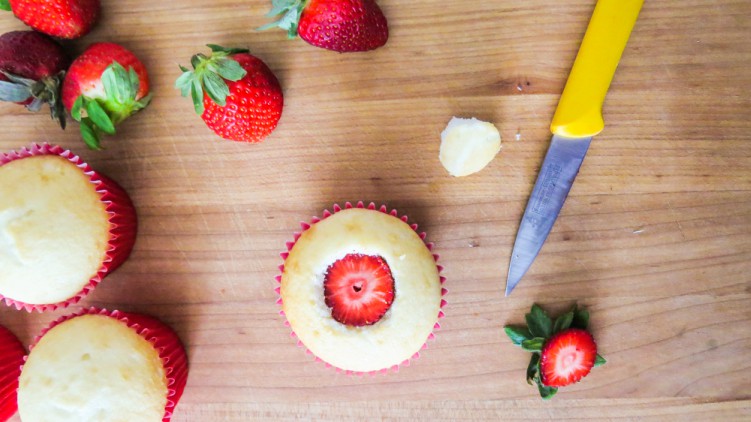 Using a small pairing knife cut a cone the size of a strawberry out of the center of the top of the cupcake.
Press the whole strawberry into the cavity.
Whip the heavy cream until soft peaks form. Sift the powdered sugar into the cream and beat to stiff peaks. Gently fold in the chopped strawberries. Top each cupcake with the whipped cream if being consumed immediately. Otherwise store the whipped cream in the fridge until ready to serve. You will need to whisk the cream before using.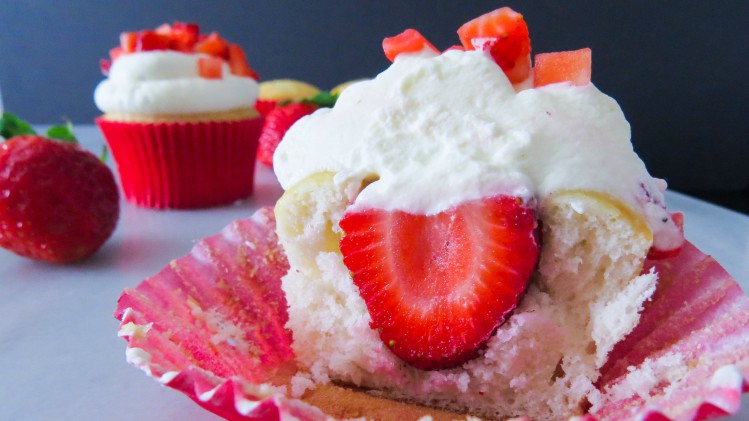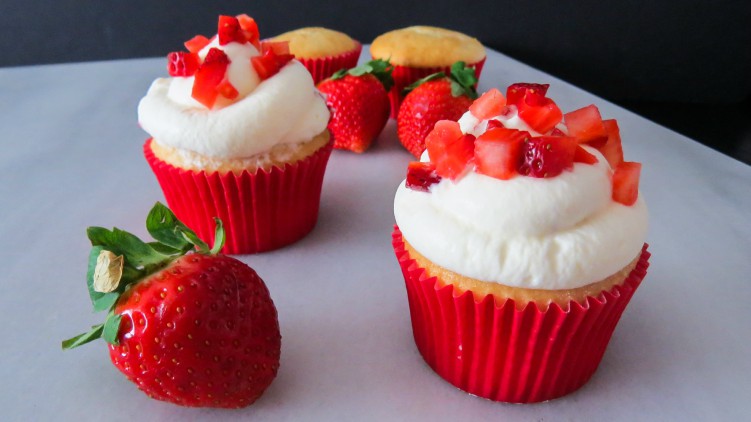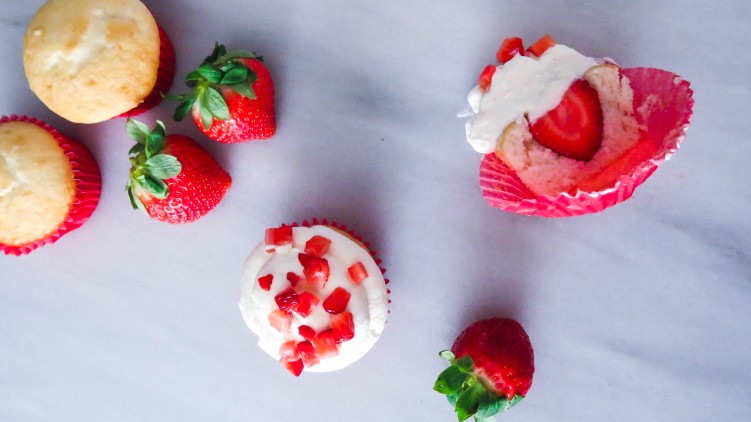 Via: TipHero