The rice Krispy treat seems like a relatively simple snack, doesn't it? After all, you put some marshmallows and rice krispies in a pan, melt them together and once they cool, delicious! Now that I've tried this unique twist to rice crispy treats, I may never go back to the original recipe again.
There's something about the taste of peanut butter cups when you add them to the taste of a rice crispy. It's difficult to describe, but once you give them to your family, you will be a local hero in your household.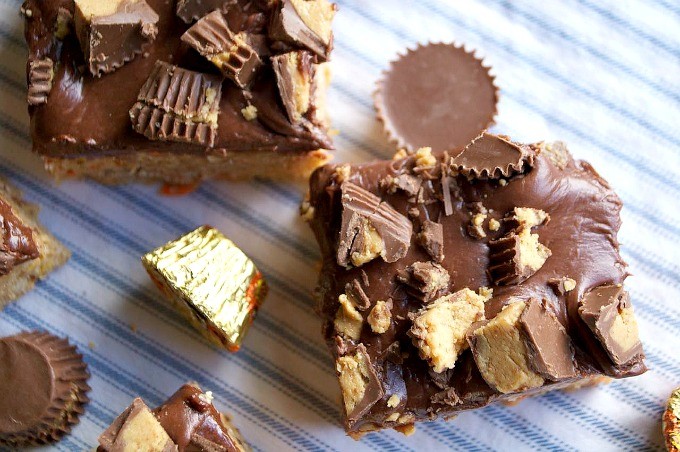 Ingredients
6 cups Rice Krispies cereal
3 tablespoons unsalted butter
1/2 cup creamy peanut butter
1 10-ounce package marshmallows
1 10-ounce package Reese's Mini Pieces
1 16-ounce container milk chocolate frosting
20 miniature Reese's Peanut Butter Cups, coarsely chopped
Instructions
Prepare a 9 X 13 – inch baking dish by greasing it with butter.
In a large saucepan, melt butter over low heat,
Add marshmallows and stir until melted.
Mix in the peanut butter until thoroughly combined.
Add half of the Rice Krispies and the bag of Reese's Mini Pieces and mix.
Stir in the remaining Rice Krispies.
Pour into the prepared baking dish and flatten.
Cover with milk chocolate frosting and chopped Reese's Peanut Butter Cups before cutting to serve.