There are certain things I remember from my childhood, many of which involve weekends at a campground. There was nothing like sitting by a campfire, toasting marshmallows and making delicious s'mores! Today, I look back on those memories fondly and I still love the taste of s'mores, anytime I get the opportunity!
With this recipe, I not only enjoy s'mores but I enjoy one of the best desserts of all time. It is a Rice Krispy s'mores treat, and I have to admit, it is so delicious that it brings a tear to my eye!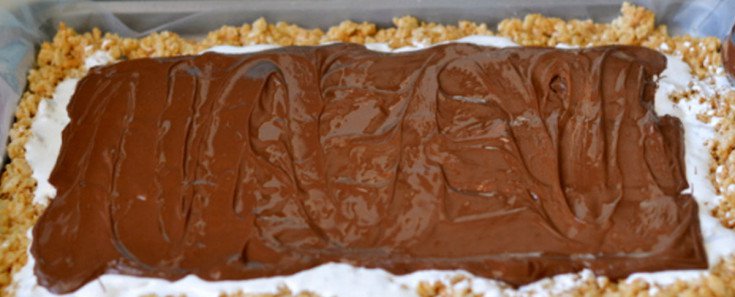 To get started, you will need to gather the following ingredients…
10 Ounces Miniature Marshmallows
1/4 Cup Butter
5 Cups Rice Krispy Cereal
3/4 Cups Graham Cracker Crumbs
7 Ounce Jar Marshmallow Cream
Six Hershey's Chocolate Bars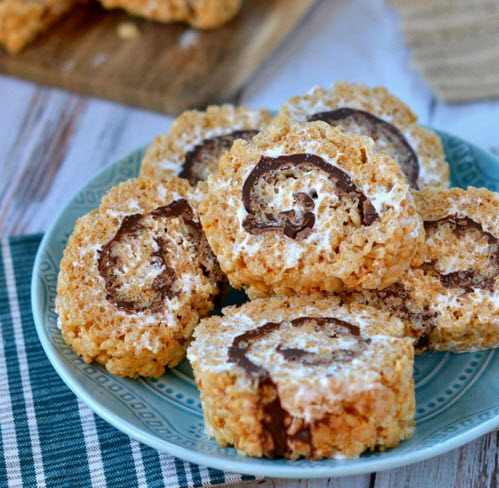 While you are preparing, set your oven for 200°F. Line a 10 x 15 jellyroll pan with wax paper. Use a stick of butter to grease the paper and set the butter aside. This does not count toward the 1/4 cup butter…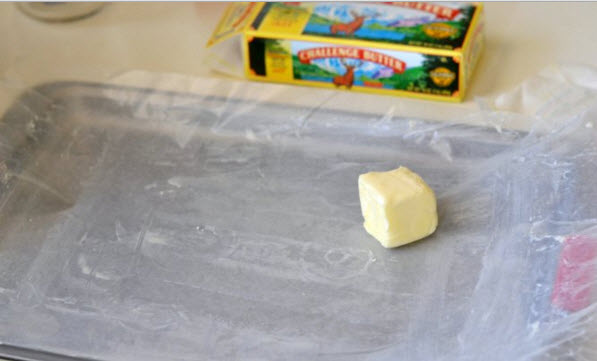 In a microwave safe bowl, combine 10 ounces of mini-marshmallows and 1/4 cup butter. Cover the bowl and heat on high for 30 seconds. Stir the mixture. Continue to heat the mixture for 30 seconds and stir until it is fully blended.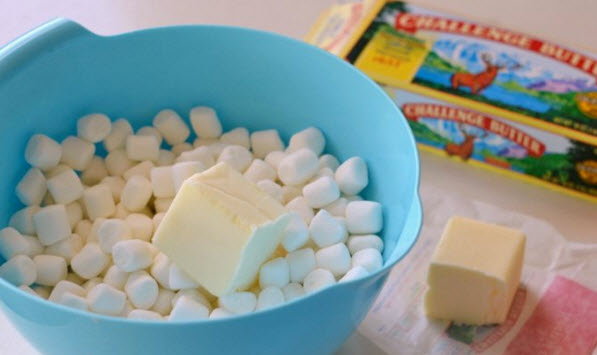 Stir graham cracker crumbs and Rice Krispy cereal into the mixture until fully combined. Pour the mixture out onto the jellyroll pan and press until it is to the thickness you like. It is preferred to be 1/2 inch or less thick. Now comes the fun part… Spread marshmallow cream on top of the rice crispy treat and then put Hershey bars on top of the marshmallow cream.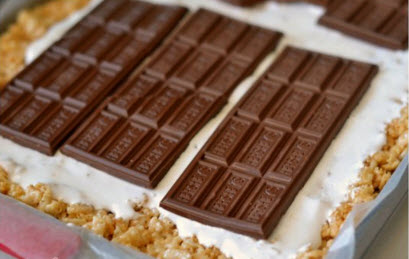 Place the jellyroll pan in the oven and heat for two minutes. The chocolate should be softened at this point. Spread the chocolate over the marshmallow cream using a spatula and allow to cool for 10 minutes.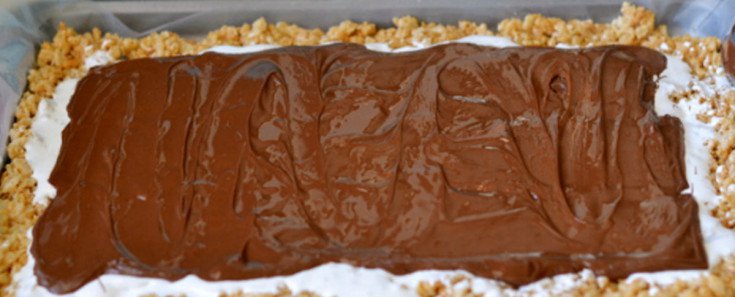 Roll the entire mixture into a log, similar to a cinnamon or jellyroll. Work from the long side of the pan. As you roll up the deliciousness, remove the wax paper and when completed, pinch the seams together.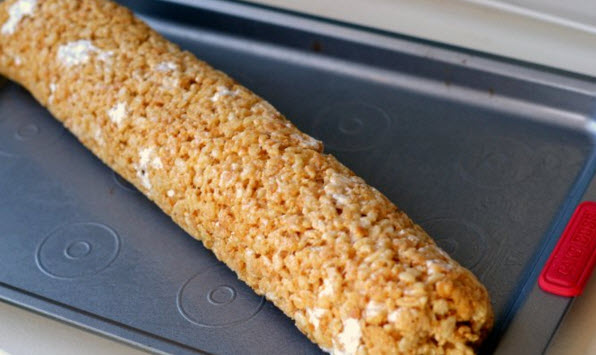 Place the pan with the s'mores roll in the refrigerator. Keep the seam down. Cool until the chocolate has set, approximately 45 minutes.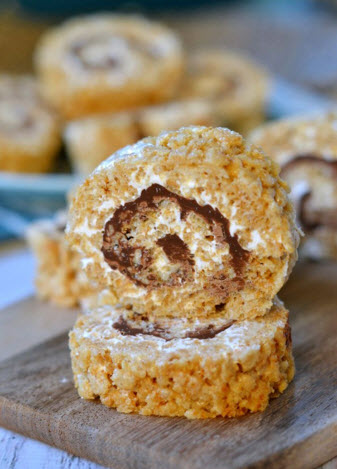 Slice the roll and serve! Be prepared for plenty of high-fives, hugs and kudos…
Click below to share this recipe with others…