If there is one desert that is universally accepted, it is apple pie. In fact, it really defines the summer and fall seasons in many parts of the world and most of us could not imagine a picnic without such a treat. In addition, french fries are a delicious treat that is universally accepted as well. When I saw this recipe, and it brought these two treats together, I knew I had something wonderful.
These are known as apple pie fries, and if you have never tried them before, you are really in for a treat. This recipe is not only delicious, it is simple to make and you can be enjoying these special fries in no time at all.
You start by pulsing one can of apple pie filling and spreading it over a pillsbury pie crust.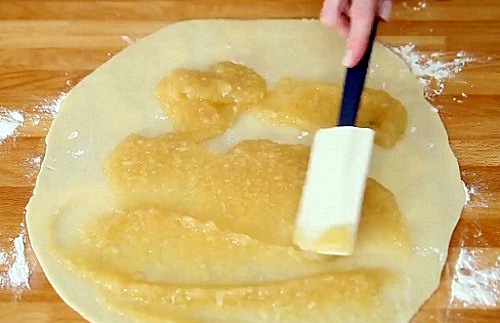 This simple recipe typically takes less than 30 minutes, start to finish. Now that the apple pie filling is on the pie crust, cover it with a second pie crust. Cut the fries out of the crust using a pizza cutter.
Place the fries on a pan with wax paper so they don't stick. Sprinkle the tops with sugar, cinnamon and nutmeg. Bake them for 15 – 20 minutes in a 350 degree oven
They may not look like a pie, but wait until you taste them!